Let's Discuss...Utilities
At a recent Let's Discuss presentation, City of Thomasville Utilities customers learned what services are offered by the City of Thomasville, how to read and figure their monthly bill and several easy, inexpesive (and FREE) ways to easily save on their monthly bill. Click the image below to view the presentation.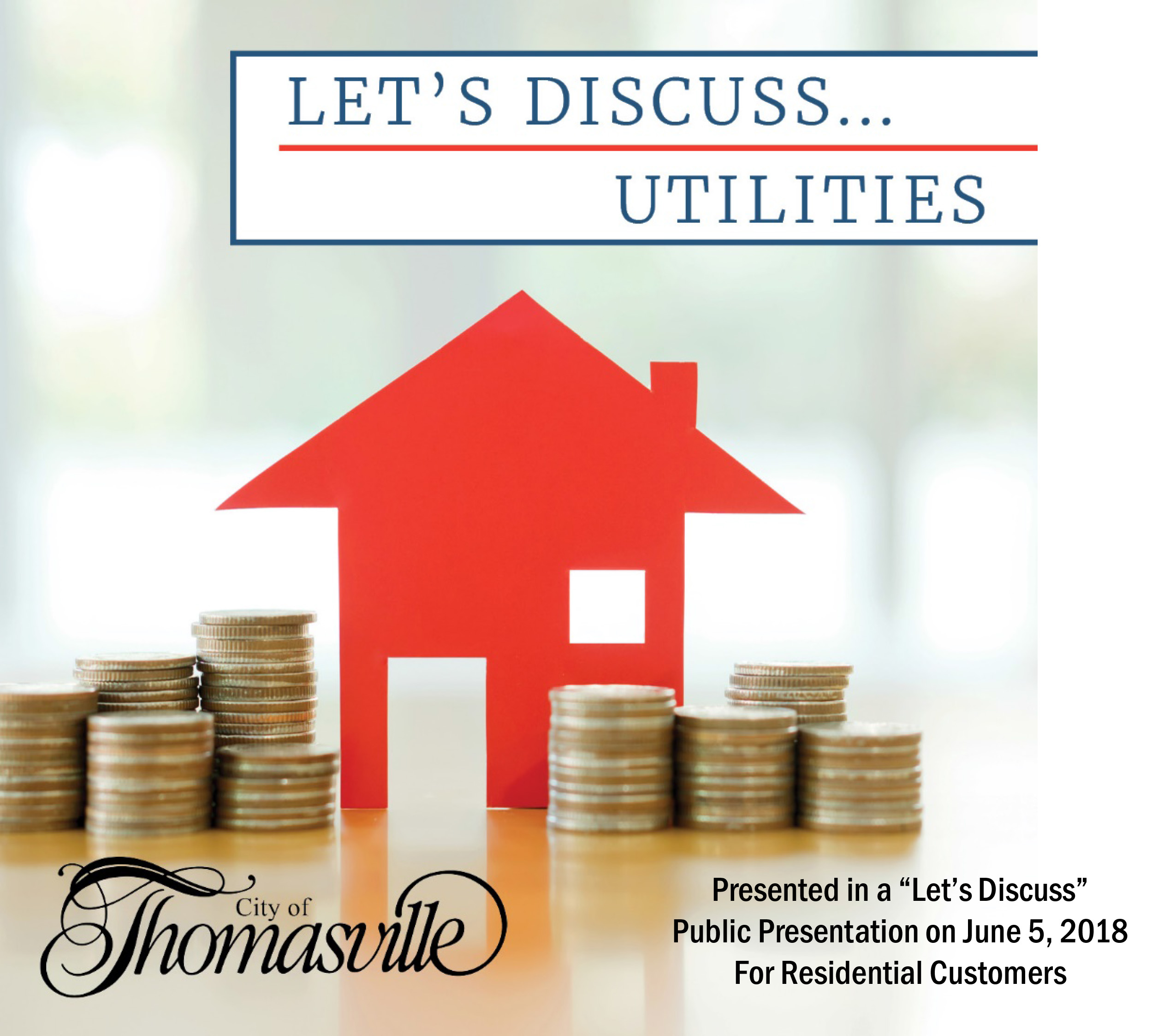 Let's Discuss… Strong Towns
Let's Discuss… Inclusiveness
Last fall, the City of Thomasville launched a new series of public meetings to help spark thoughtful discussions concerning topics that are relevant to community engagement. Beginning in January, we will continue those conversations with the 2018 "Let's Discuss…" community forum series, as we focus on topics such as inclusiveness, utility services, economic development and more.
Join your community on January 23 at 6 pm at Thomasville High School for "Let's Discuss Inclusiveness," a discussion jointly sponsored by the City of Thomasville, the Thomasville Payroll Development Authority and the University of Georgia's Fanning Institute for Leadership Development. Together, we will build a true understanding of what inclusiveness means for the community, discuss what barriers exist and develop ways we can overcome those barriers. Participants will also learn valuable tools to help successfully guide more inclusive conversations as well as gain practical information on ways to get involved with your municipal government. For more information, click here.
For more information about the "Let's Discuss…" series, contact Lauren Radford, Director of Engagement and Outreach, at 227-4015 or lauren.radford@thomasville.org.