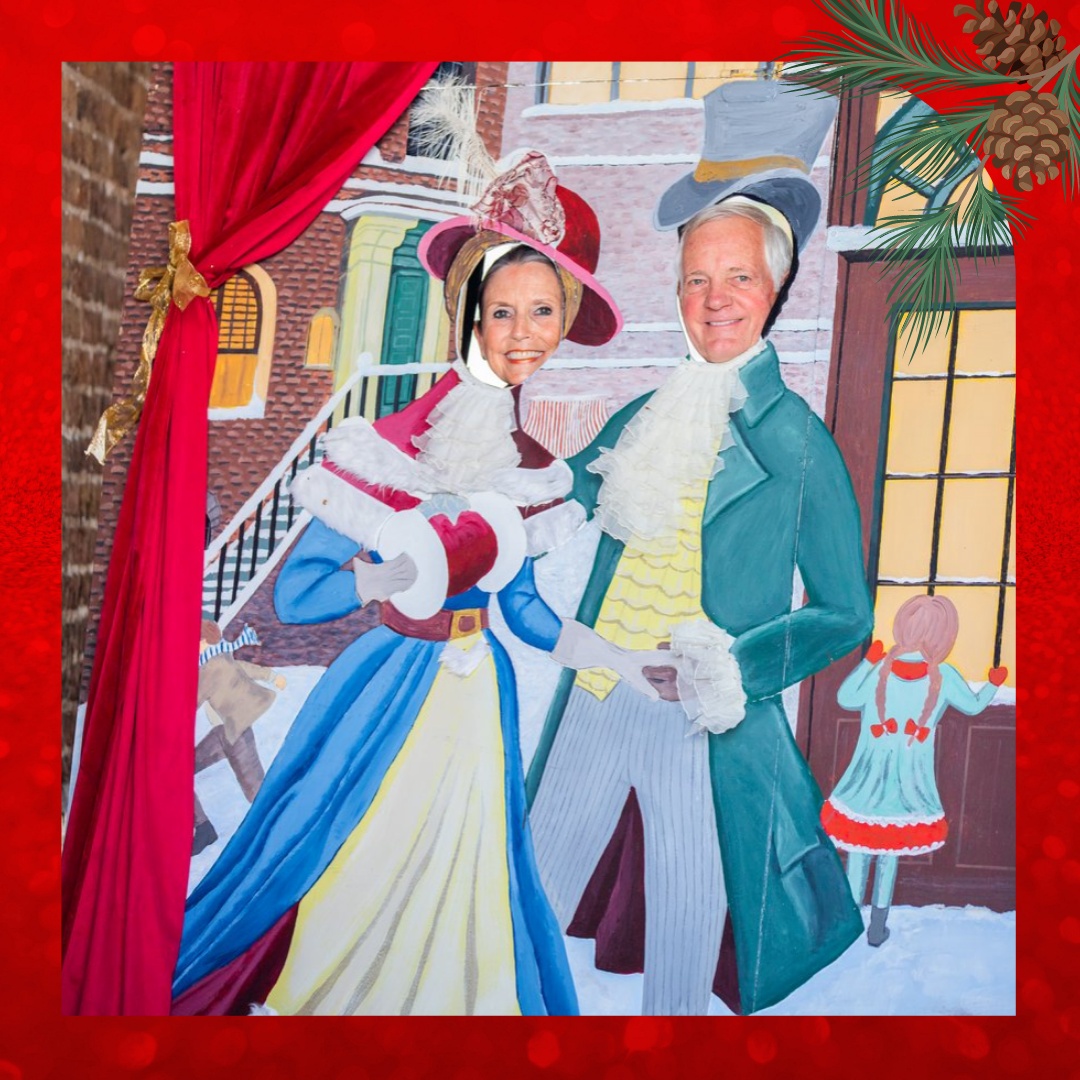 The holiday magic of Christmas in Thomasville continues in downtown Thomasville on Friday, December 3rd with a First Friday Sip & Shop filled with seasonal festivities. Live sidewalk entertainment, food trucks, Christmas tree lighting, sipping, shopping, and a free concert will help guests celebrate the most wonderful time of the year.
"Downtown Thomasville is a truly special place during the holidays, providing guests with the perfect setting for live entertainment, photo opportunities, shopping, dining, and so much more," said Madison Eaton, Special Events Coordinator. "The traditions of the past merge with new experiences to create a perfect setting for cherished holiday memories."
According to Eaton, the evening will feature a highlight of the holiday season."This year, we are excited to host a Christmas tree lighting ceremony at The Ritz Amphitheater as a part of First Friday," said Eaton. "At 7:45 p.m, students from Harper Elementary School and Jerger Elementary School will raise the festive energy of the evening as they perform Christmas carols in anticipation of the tree lighting. You will not want to miss this special moment filled with joy and celebration."
Following the tree lighting, the Lauren Mitchell Band will fill The Ritz Amphitheater with their soulful sound of blues during a free concert from 8:00-10:00 p.m. "Lauren Mitchell has powerful vocals and a dynamic stage presence," said Eaton. "We are thrilled to have the Lauren Mitchell Band as our final First Friday headliner this year. Her soul-stirring voice coupled with her seasoned band of bluesmen is sure to have attendees rocking the night away." Hailing from Florida's Gulf coast, Mitchell's latest album, Desire, is a bold mix of her own original songs, repertoires of friends, and select covers of tunes performed by artists such as Etta James, Bettye Lavette, Diana Ross, Aretha Franklin, and Betty Davis.
In addition to the main stage performance, the Holiday Sip and Shop will also feature live sidewalk entertainment throughout downtown from 6:00-8:00 p.m. These acts include Liz Yoder, Baby Gray, and Edessa. "We are excited to have street bands back for December's First Friday," said Eaton. "With Downtown Thomasville decorated, and music around every corner, First Friday has sounds that will entertain our locals and guests alike."
Beginning at 6:00 p.m., guests are invited to grab their favorite beer or wine from a participating downtown merchant and enjoy sipping and shopping throughout the downtown. "Sipping and shopping has become a holiday tradition in Downtown Thomasville. Outdoor seating areas are available throughout downtown to encourage guests to relax and stay awhile," said Eaton. "Enjoy the festive feeling of the season as you dine under our lighted trees and explore what's inside our downtown shops."
An evening in downtown Thomasville is not complete without capturing your favorite holiday photograph. "Each year we look forward to celebrating the holidays in Downtown Thomasville. With lights, wreaths, and decorated storefronts, it looks like something out of a Hallmark movie," said Eaton. "This year, we are featuring even more fun, festive oversized photo ops that will provide the perfect opportunity to snap a holiday picture with friends and loved ones." Guests are invited to take advantage of the enchanted atmosphere to capture a family photo that will be perfect for a Christmas card.
The magic of the holidays in downtown Thomasville will continue with Holiday Sip and Shop events that will be held weekend evenings in December leading up to Christmas (December 4th, 11th, 17th, and 18th). "These events are a fun and festive way for guests to continue their beloved holiday traditions in downtown Thomasville, support local businesses and check off items that may be on their Christmas lists," said Eaton. "With holiday music throughout Downtown Thomasville, and extended shopping and dining hours from our downtown merchants, holiday Sip & Shops are the perfect way to support the small business merchants that are the backbone of our local community while enjoying the holiday season."
The City of Thomasville remains committed to the health and safety of its guests while providing opportunities to support downtown merchants and enjoy the holiday spirit. "For the convenience of our guests, handwashing stations remain available at locations throughout the downtown area, along with regularly sanitized public restrooms and outdoor seating areas," said Eaton.
For more information about Christmas in Thomasville and the Holiday Sip and Shop events, visit downtownthomasville.com or call the Thomasville Visitors Center at 229-228-7977.