Parks & Recreation
Mike Owens
Manager, Parks/Recreation & Golf
6481 GA Hwy 122
Thomasville, GA 31757
(229) 227-4073
The City of Thomasville owns and maintains over 20 recreational facilities, including parks and a municipal golf course. The following areas are available for reservations for weddings, reunions, and other gatherings: The Big Oak Gazebo, Thomasville Rose Garden Gazebo, Cherokee Lake Park Pavilion #1, and Francis Weston Park Pavilion. Additional park information is listed below.
Please click here for a handy guide on park reservations, event permits, and facility rentals.
Please click here for reservation information.
Please click here to reserve The Ritz Amphitheater and Park in Downtown Thomasville.
Please note that the City of Thomasville has an ordinance that allows pets to enter City parks as long as they are on a leash or otherwise under the immediate control of an owner. The only exception to this ordinance is the Remington Park Sports Complex, where all pet animals of any kind are prohibited.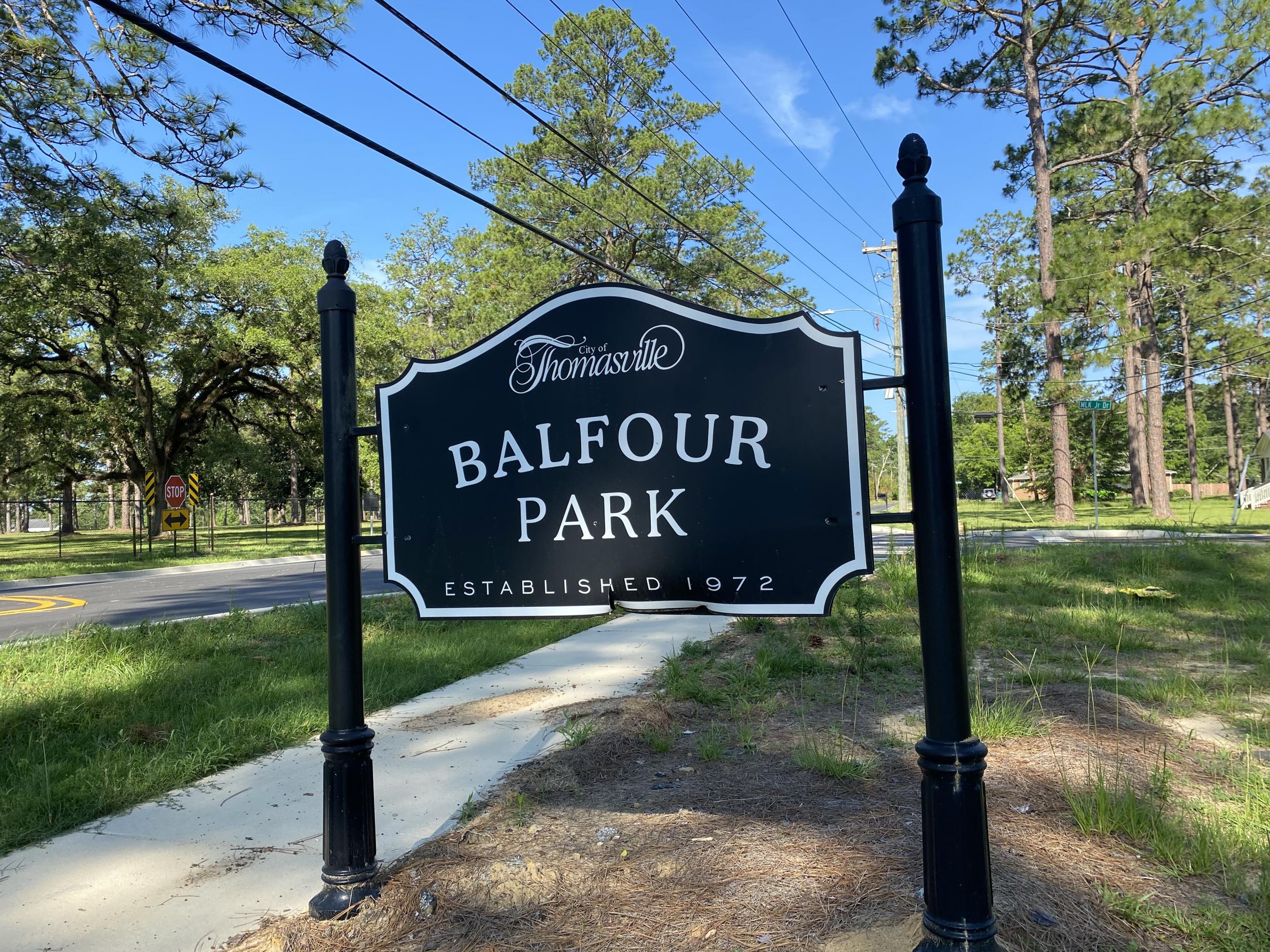 Balfour Park and the City of Thomasville Dog Park
Balfour Park is a beautiful small park located on South Pinetree Boulevard between US Highway 319 and Fletcher Street. The park is equipped with a covered shelter, picnic tables, grill, playground equipment, tennis courts, exercise stations and restrooms. Adjacent to the park is the Thomasville Dog Park, a perfect place for your dog to safely enjoy some off-leash time! The Dog Park has separate pens for small, medium and large dogs, each with running water. Dog waste disposal bags are also supplied for your convenience. For some real exercise, your dogs can try out the Obstacle Course!
Location: 417 South Pinetree Boulevard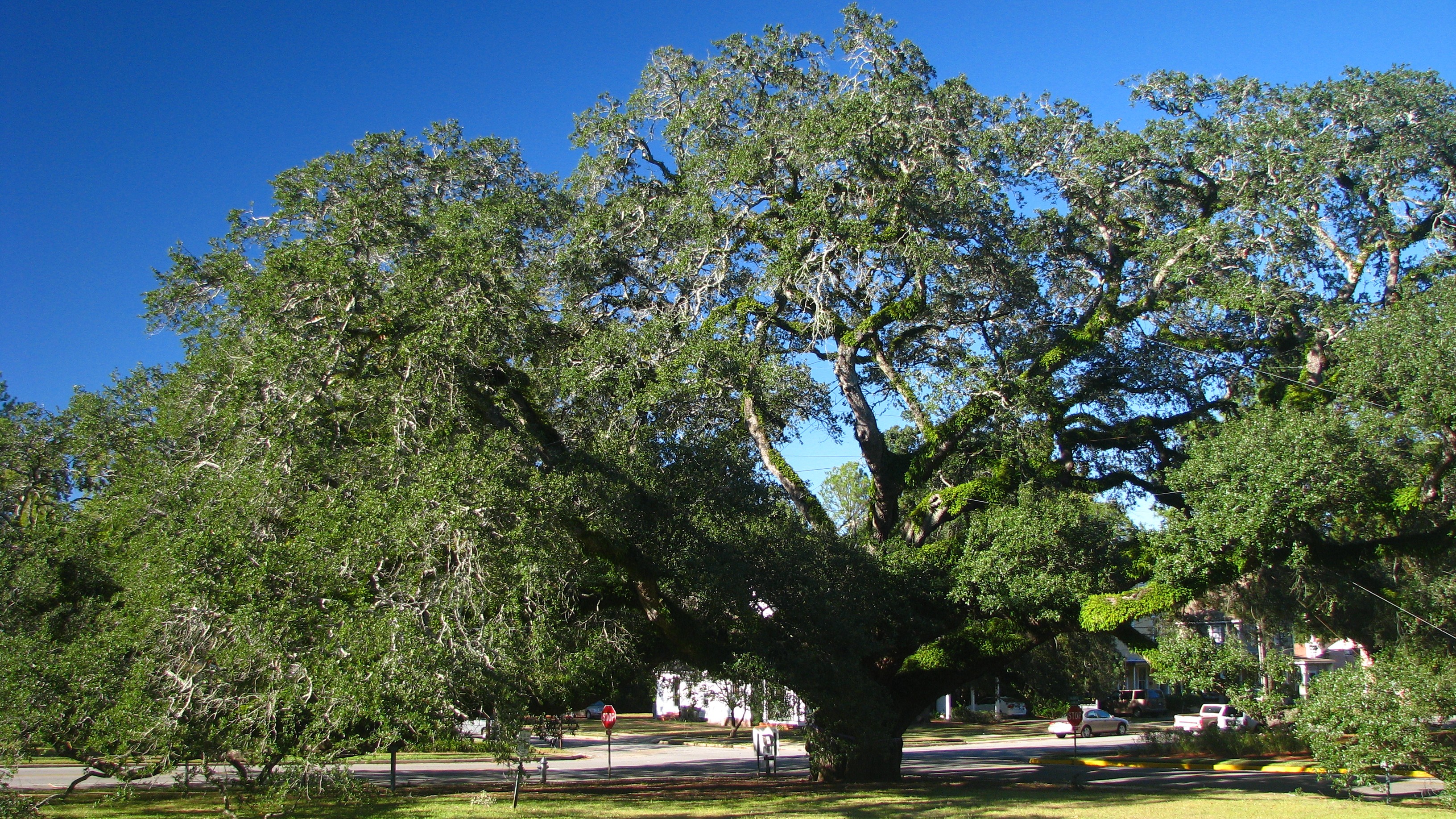 The Big Oak & Gazebo (Elizabeth Ireland Poe Park)
At the corner of Monroe and Crawford Streets in the Downtown Historic District, you will find a charming small park that is home to Thomasville's oldest and most cherished natural landmark, The Big Oak. While enjoying a close-up view of the Big Oak, you can enjoy a picnic on the lawn or in the gazebo. The Big Oak Park is a popular location for small events and weddings, and the gazebo is available for reservations. This park does not have tables or restrooms.
Location: 124 East Monroe Street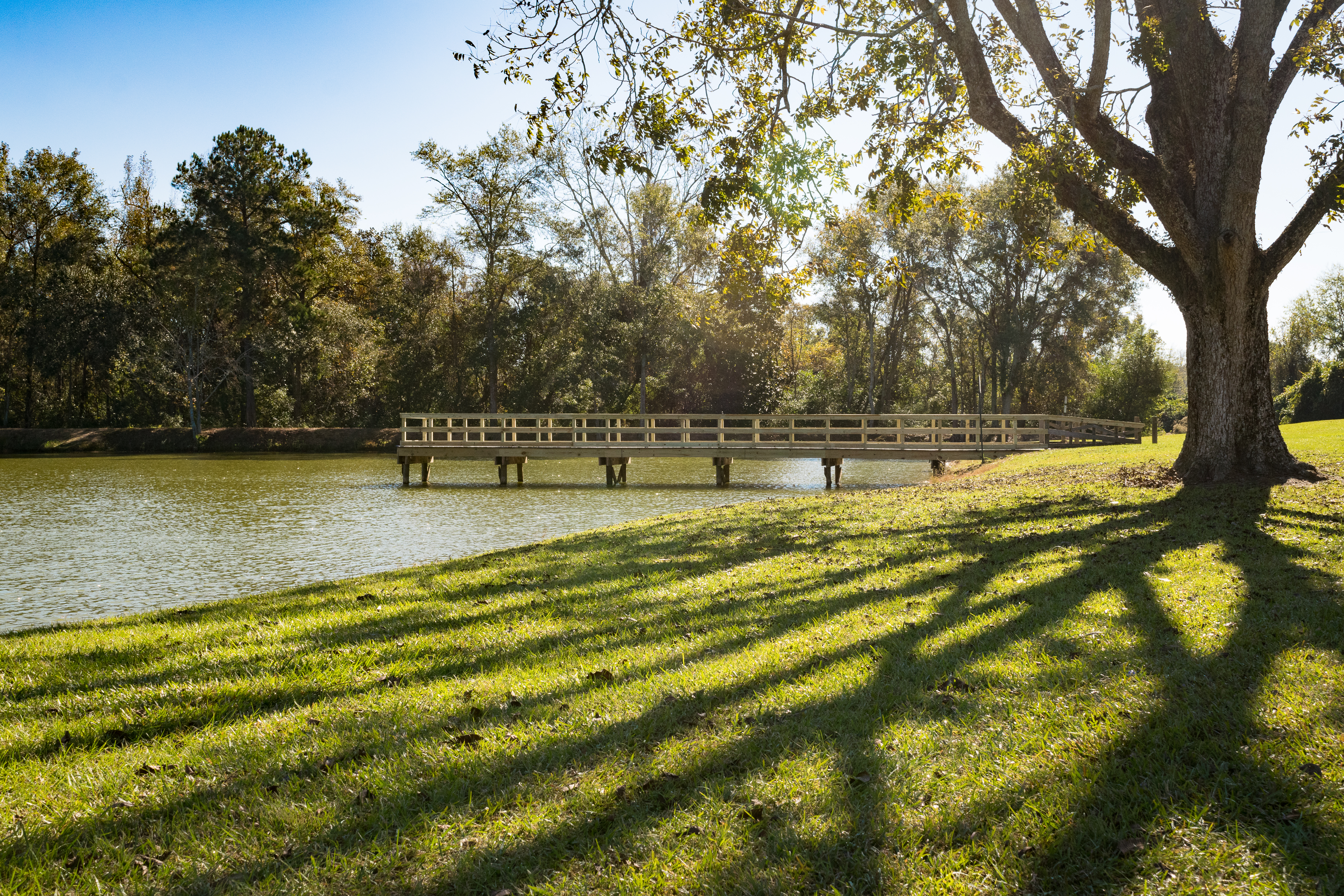 Cassidy Pond
At Cassidy Pond, you can fish along the pier and enjoy a picnic under the sheltered picnic area. There are no restrooms, and boats and alcoholic beverages are not allowed. Electricity is not available at this park.
Location: 1010 Cassidy Road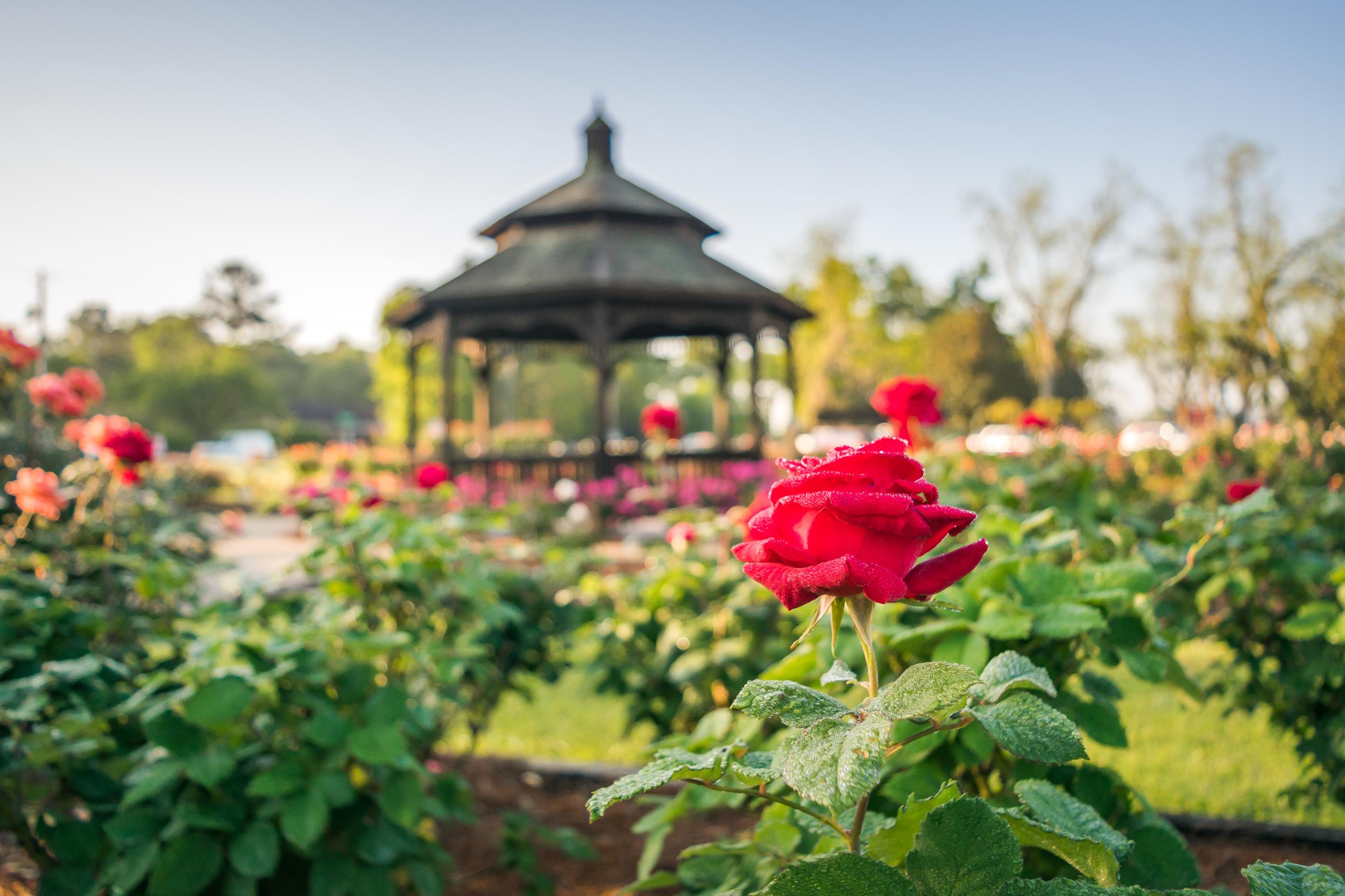 Cherokee Park & the Thomasville Rose Garden
Cherokee Park is one of the city's most scenic recreation spots. A one-mile paved and lighted walking path winds around Cherokee Lake with several piers and sitting areas along the way. There are also several exercise stations. Fishing and small boats are allowed on the lake as well (small electric motors only). You will also find several covered pavilions, grills, restrooms and a playground. The park is also adjacent to the beautiful Thomasville Rose Garden that blooms from early spring to late fall. The large, main covered pavilion (Pavilion #1) at the park is available for reservations for special events. The Gazebo at the Thomasville Rose Garden is also available for reservations and is a popular location for small weddings.
Location: 330 Covington Avenue (Cherokee Park), 420 Covington Avenue (Thomasville Rose Garden)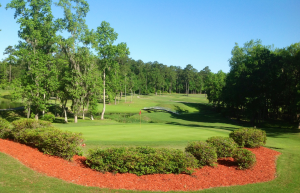 Country Oaks Municipal Golf Course
Country Oaks Golf Course is an 18 hole municipal golf course owned and operated by the City of Thomasville. It is located just 4 miles from Thomasville on Georgia Highway 122.
Country Oaks is beautifully located in a wooded setting accented by three lakes and surrounded by areas of wild azaleas, dogwoods, pines, oaks, and magnolias. The course is a par 72 and also has a meeting room, driving range, snack bar, putting green, and fully stocked pro shop. It is open year-round.
Please contact the pro shop at (229) 225-4333 to obtain additional information or visit the Country Oaks Municipal Golf Course website.
Location: 6481 GA Highway 122 (Pavo Road)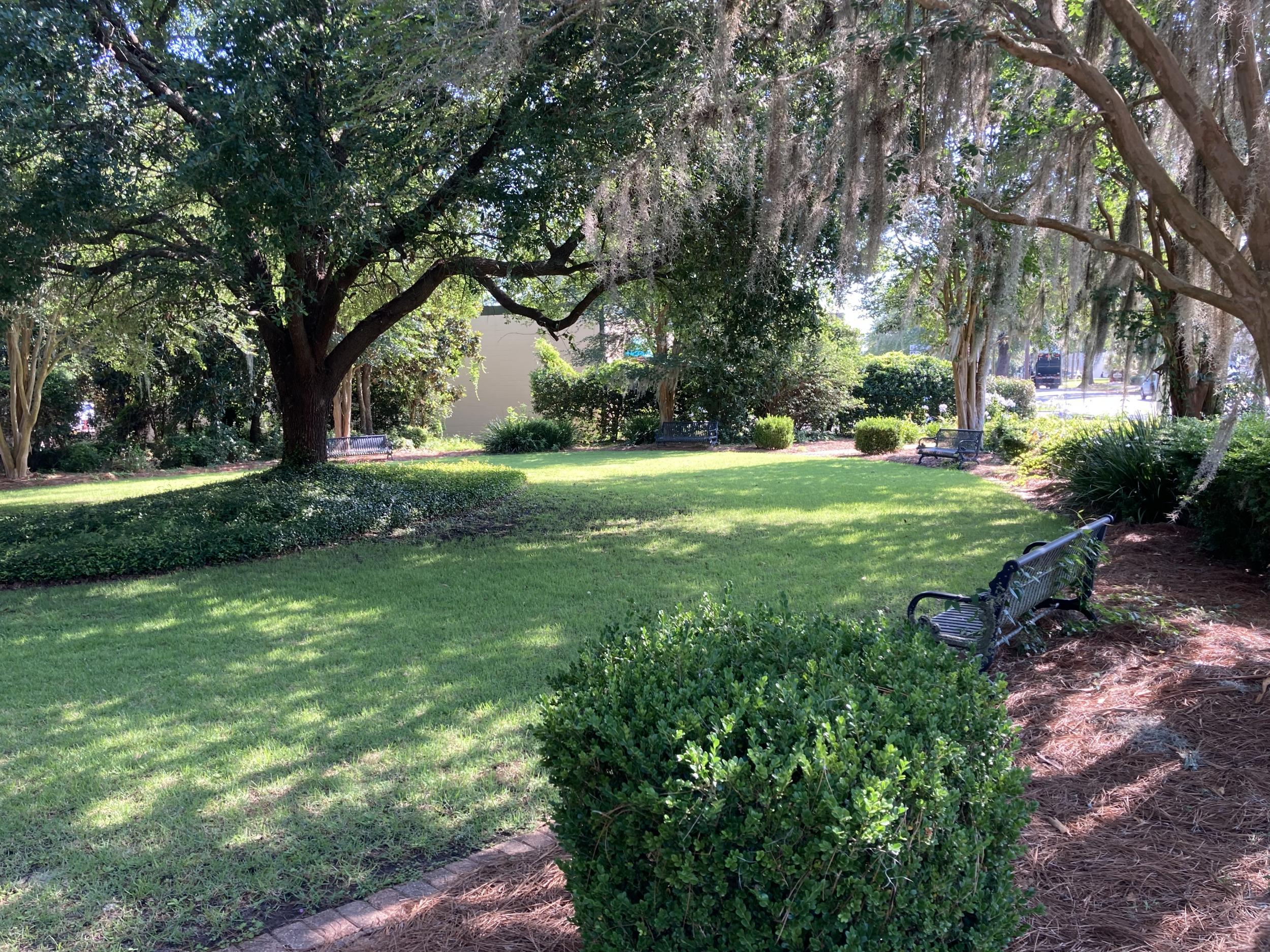 Ethel Flowers Neel Park
This is a small, pocket park with benches for resting.
Location: 301 East Jackson Street
Flipper Park
Flipper Park is a small shady park with a covered pavilion with picnic tables. The park also has a playground and additional picnic tables and benches located throughout the park.
Location: 806 North Broad Street
MacIntyre Park
MacIntyre Park is another park located in a beautiful residential area. This park is particularly scenic in the spring with lots of blooms and grand old trees. You'll find playground equipment, picnic tables, and a Disc Golf Course. Disc Golf is a sport in which players throw small Frisbee-like discs from gravel "tee boxes" towards 12 metal basket "holes" scattered through the park with the goal of completing the course in as few throws as possible. You can join local enthusiasts every Saturday morning to play a toss, which is disc golf lingo for an informal tournament. This park does not have restrooms.
Location: 217 Glenwood Drive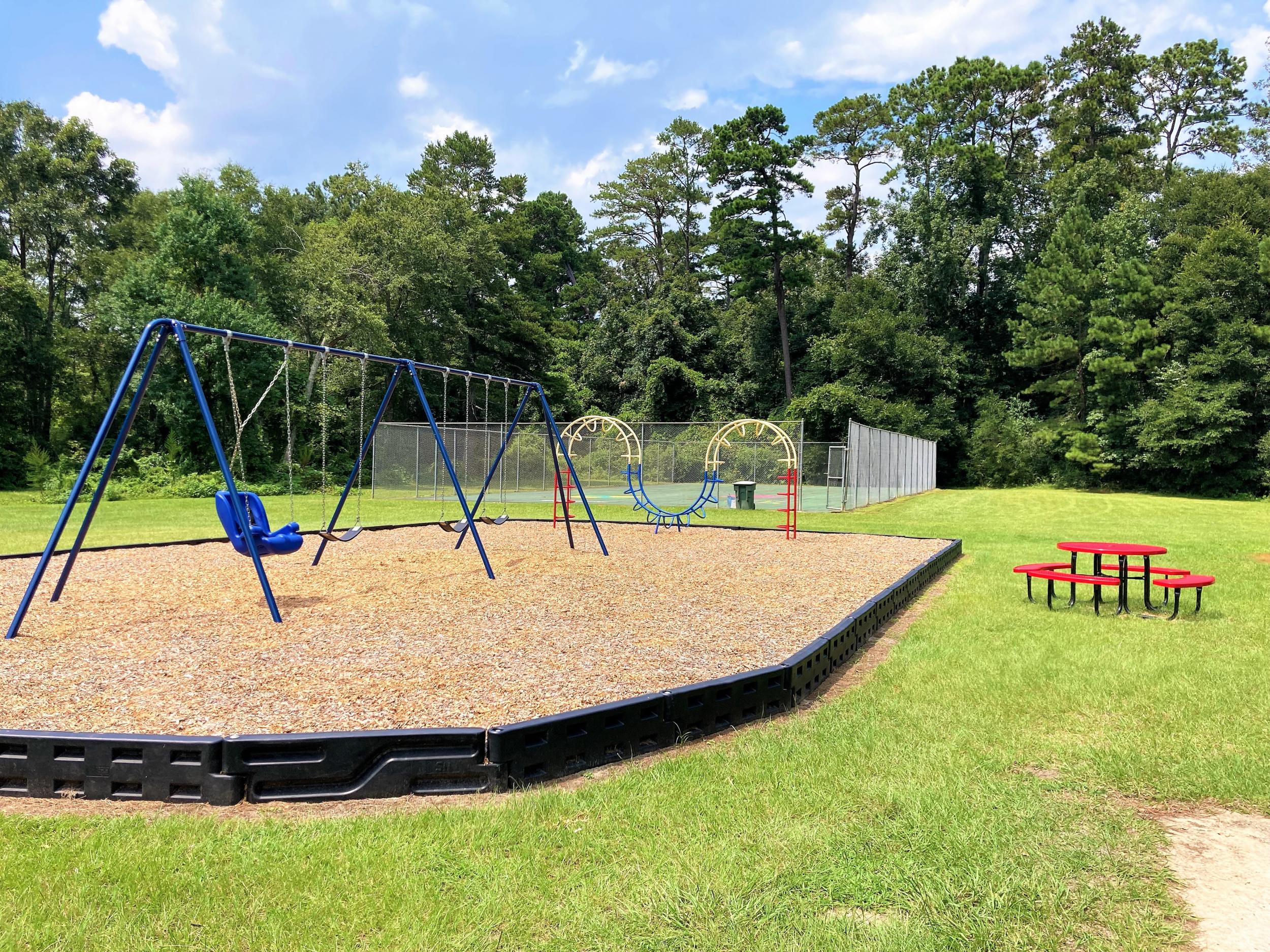 Northside Park
This park has playground equipment, baseball/football field, basketball court and restrooms. There is no electricity available at this park.
Location: 330 Woodland Drive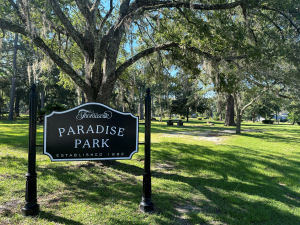 Paradise Park
This historic, 18-acre park was known in the late 1800s and early 1900s as 'Yankee Paradise' Park when it provided the perfect frontage to one of the town's most glamorous Victorian hotels. Wintering northerners would enjoy the park on foot and on bicycles and would listen to famous bands play at the bandshell. The park is equipped with playground equipment, a lighted gazebo, grills, covered shelters, and picnic tables. This park does not have restrooms.
Location: 501 South Dawson Street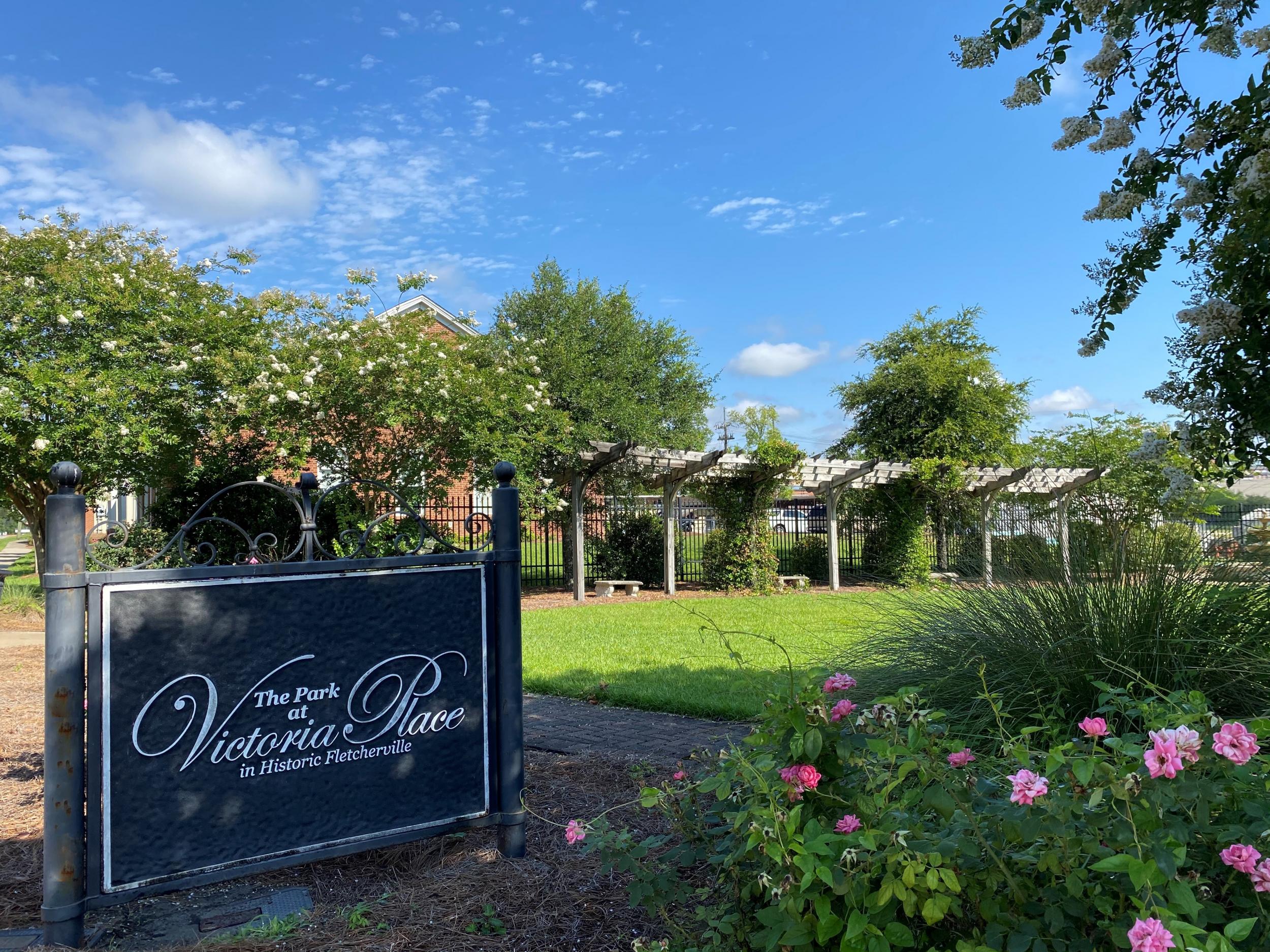 Park at Victoria Place
This is a small pocket park with a fountain, green space, and a bench for resting.
Location: 233 Victoria Place
Parnell Park
This great neighborhood park has is close to 1.5 acres in size and contains a basketball court and playground.
Location: 415 Parnell Street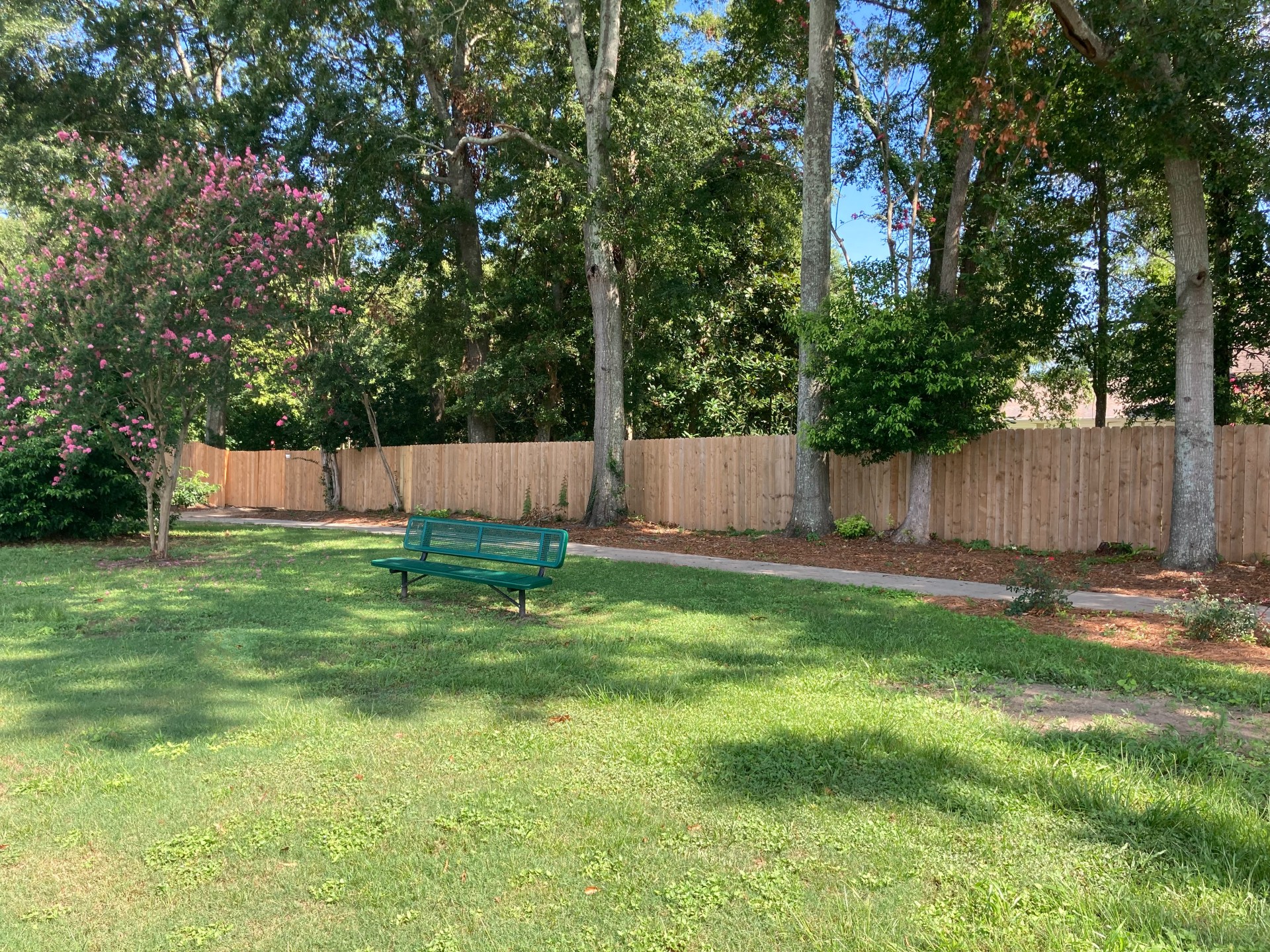 Pocket Park on Smith Avenue
This small pocket park is located at the corner of Smith Avenue and Hansell Street. It has benches and a short walking path.
Location: 429 Smith Avenue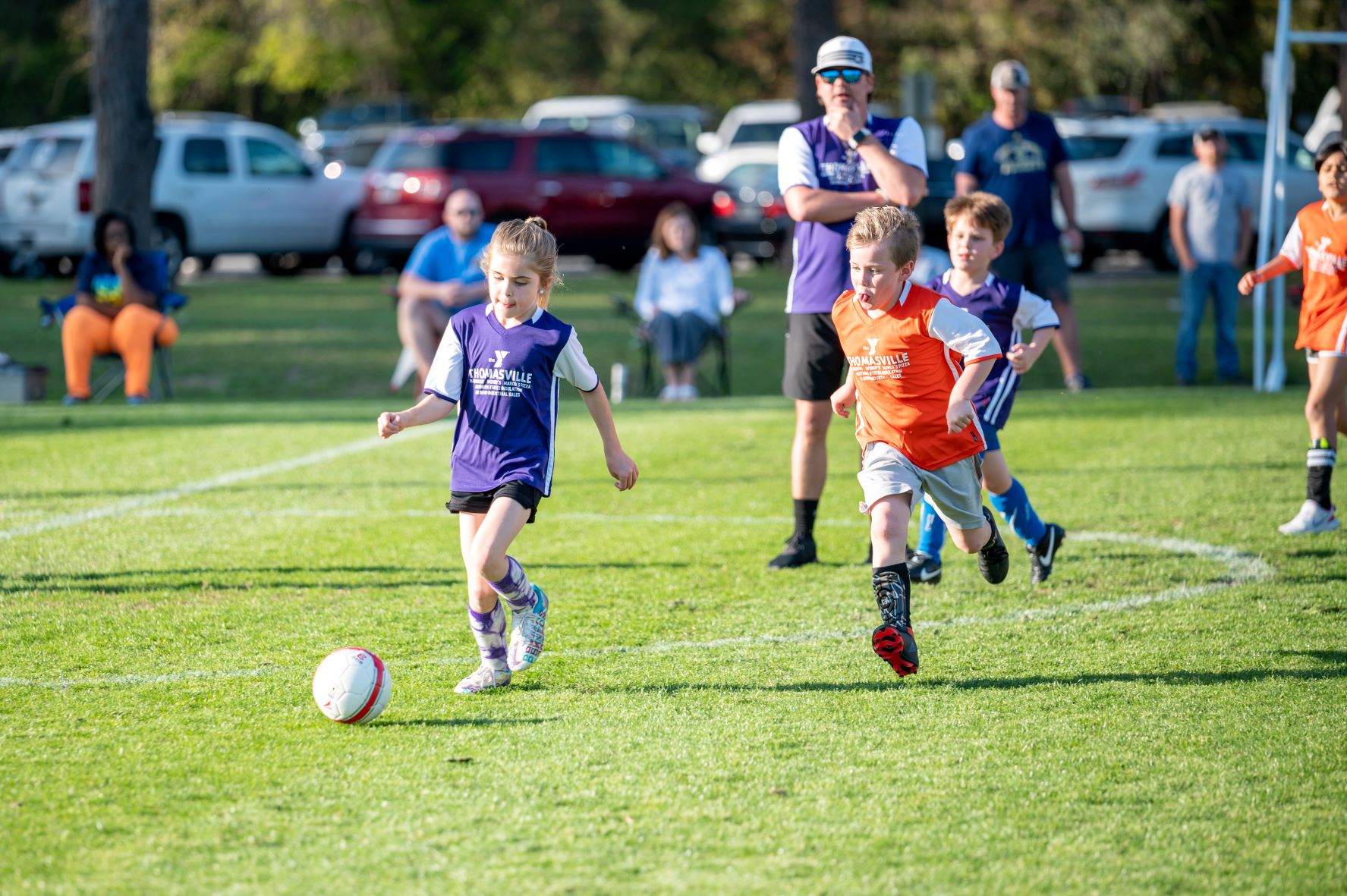 Remington Park
The City of Thomasville and the YMCA partner to provide and organize the athletic events for Thomasville/Thomas County children and adults. The fields and lights at Remington Park can be reserved through the YMCA. Picnic tables, grills, an exercise course, bike racks, playground areas, skateboarding, covered basketball areas, tennis courts, and pickleball courts are available at Remington Park. Restrooms are also available but are usually only available for public use when events are taking place at the park. Please note that all types of animals are prohibited at Remington Park. Photo courtesy of Walter Jones.
Location: 45 Ben Grace Drive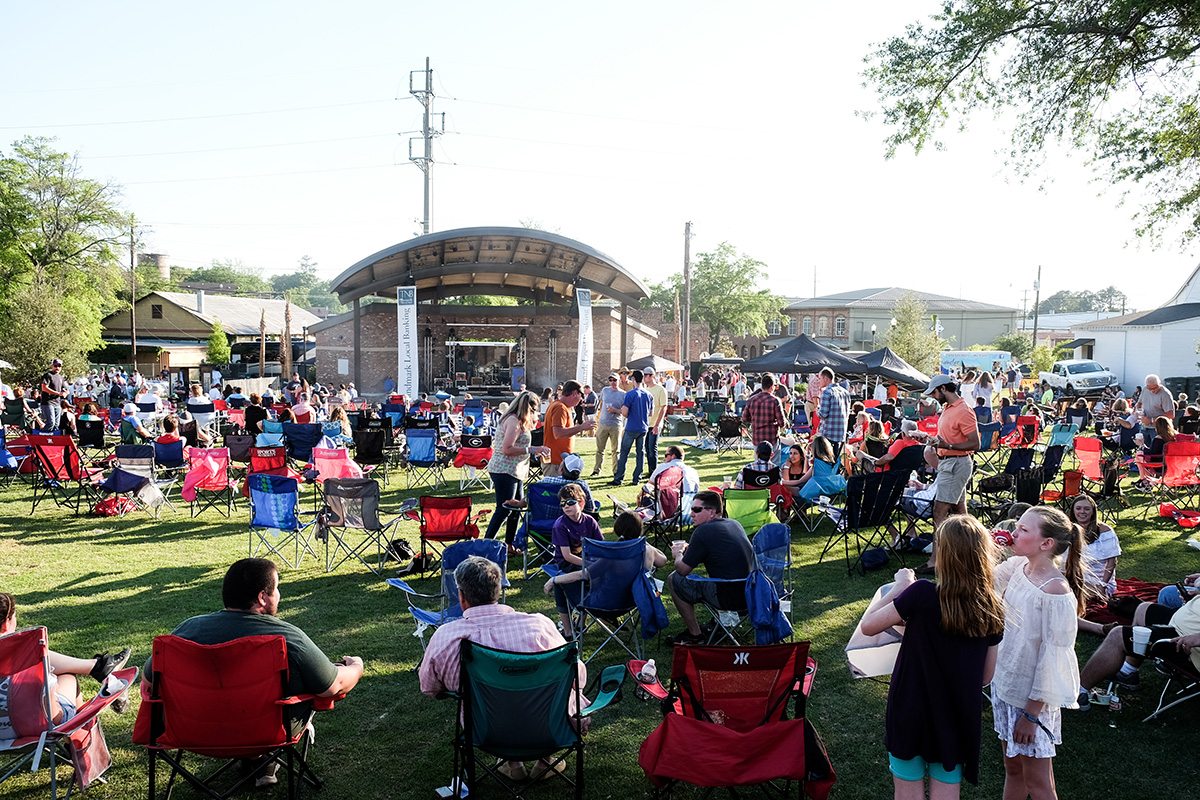 The Ritz Amphitheater and Park
The Ritz Amphitheater and Park is located in The Bottom District of Downtown Thomasville and is available to rent for special events. For reservation information, call (229) 227-4136.
Location: 131 South Stevens Street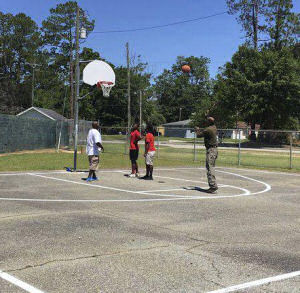 Varnedoe Park
Please note that the softball field is open, but the rest of this park is currently closed due to storm damage.
The City of Thomasville and Thomas University partner to provide and organize the athletic events at the Varnedoe Park baseball and softball fields. This park also has basketball courts.
Location: 500 Varnedoe Street (Basketball court), 300 Varnedoe Street (Softball field), 402 Varnedoe Street (Baseball field).
Victoria Park
This small, pocket park has a swing and sitting area, large green space, and sidewalk, perfect for strolling.
Location: 318 Victoria Place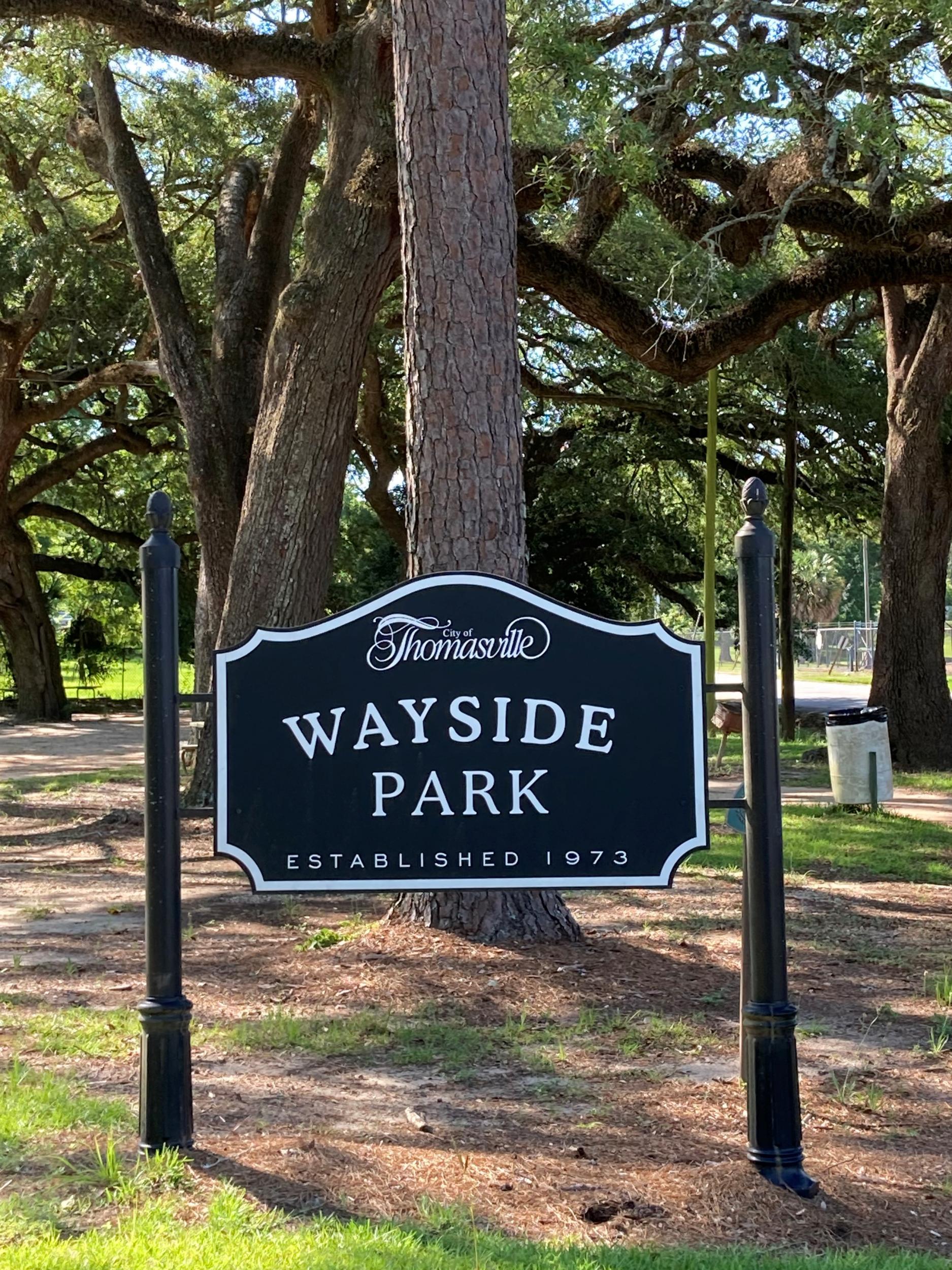 Wayside Park
This small, pocket park is .6 acres and has picnic tables and grills.
Location: 821 North Boulevard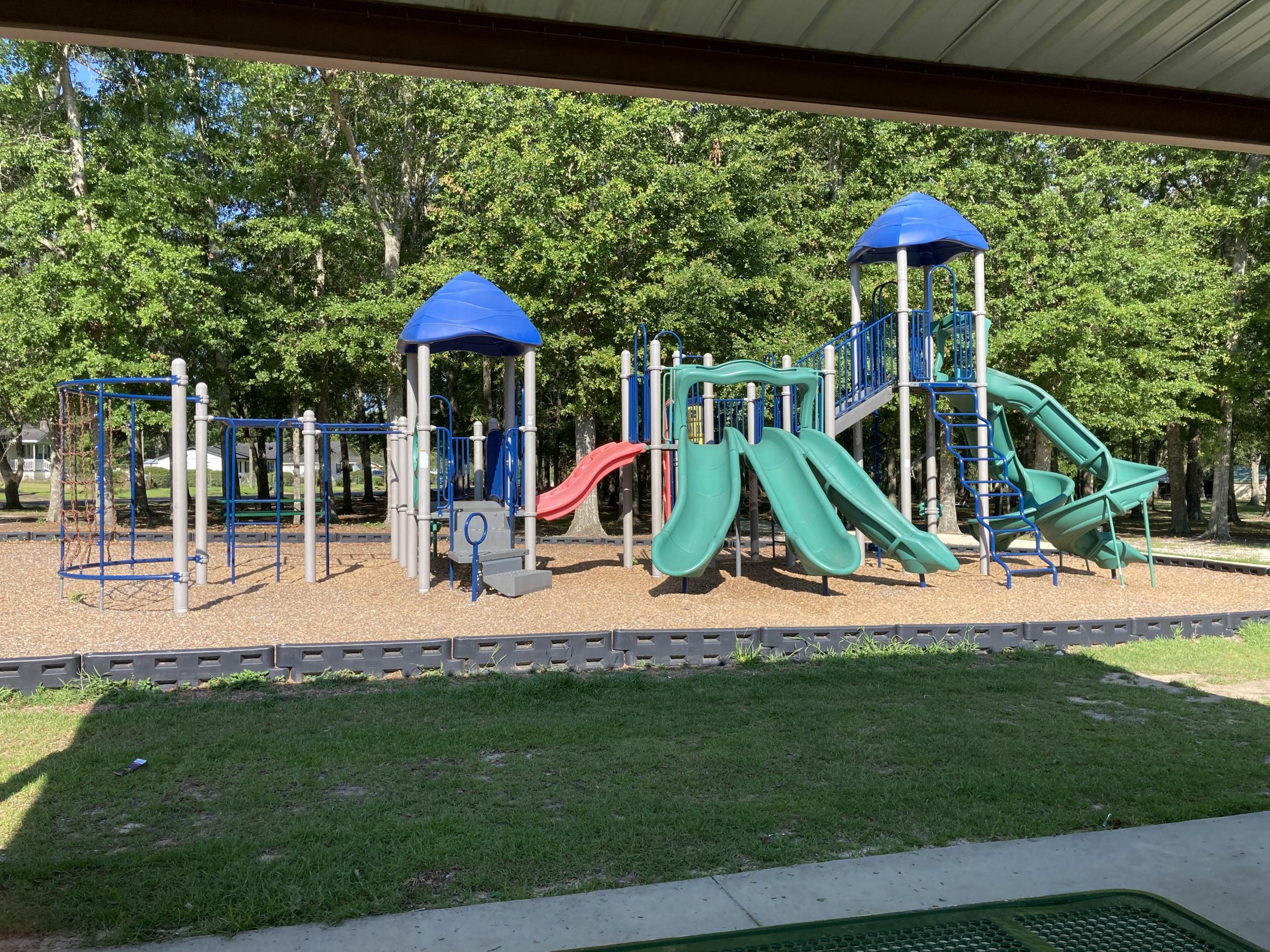 Weston Park
A great park for sporting events, Weston Park has a baseball field, basketball court, playground area, sheltered picnic area, tables, grills, and restrooms. It also has a lighted walking track and free WiFi. The pavilion at this park is available for reservations.
Location: 230 Felix Street