Sustain Thomasville
Small changes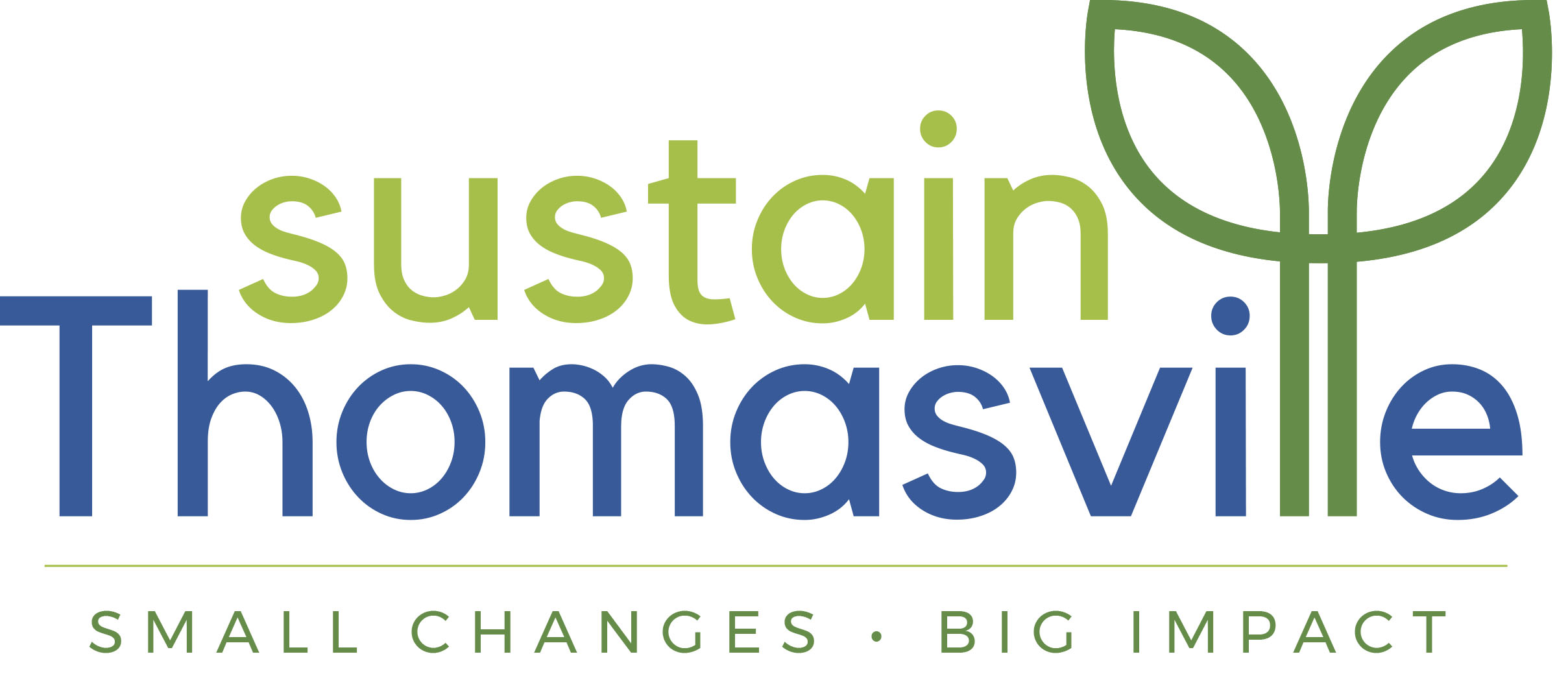 , big impact.
From solar initiatives to compressed natural gas, find out more about Sustain Thomasville, our sustainability program to reduce and improve Thomasville's footprint.
---
Sustainability Initiatives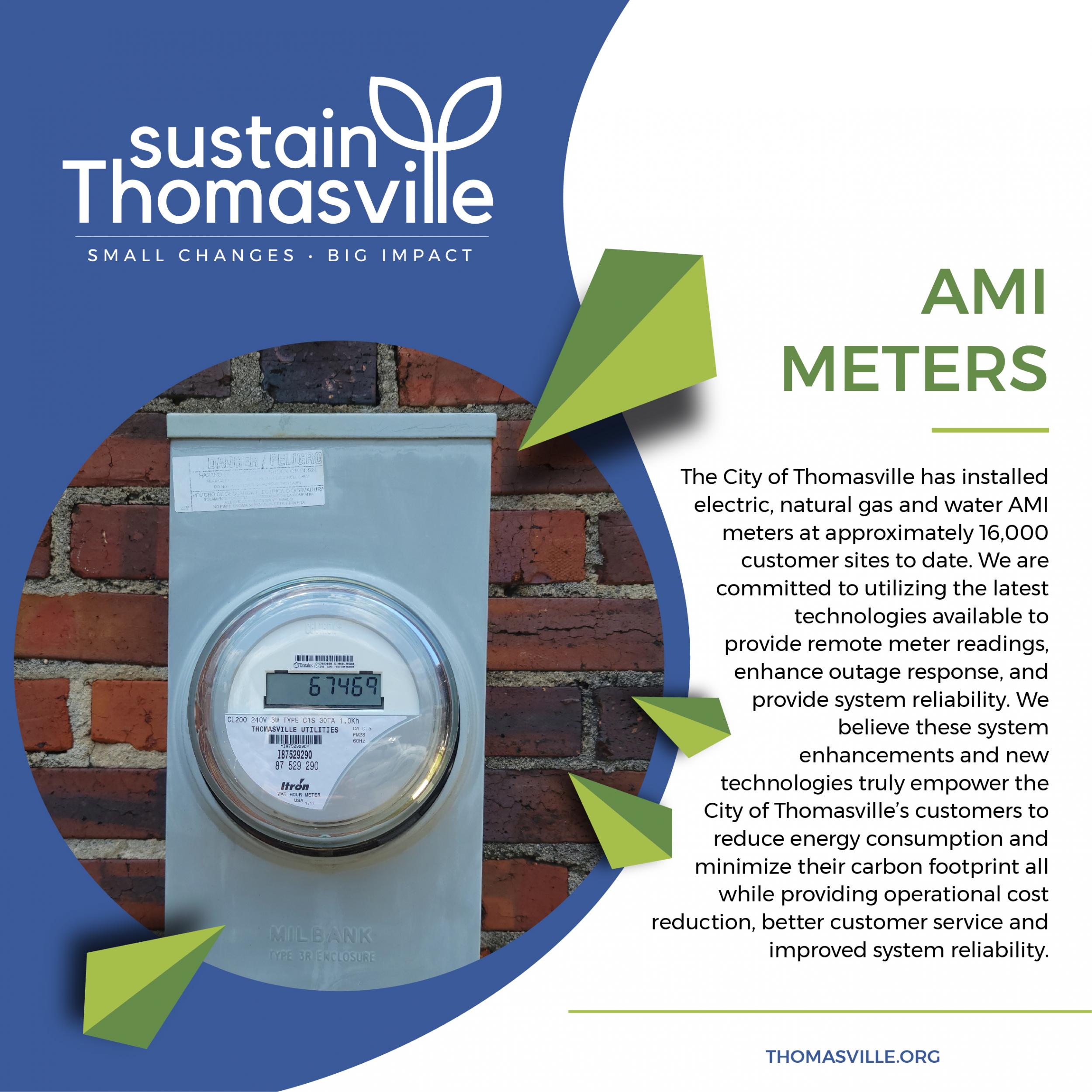 AMI Meters
Over 16,000 electric, natural gas, and water AMI meters have been installed at over 16,000 customer sites. Learn more here.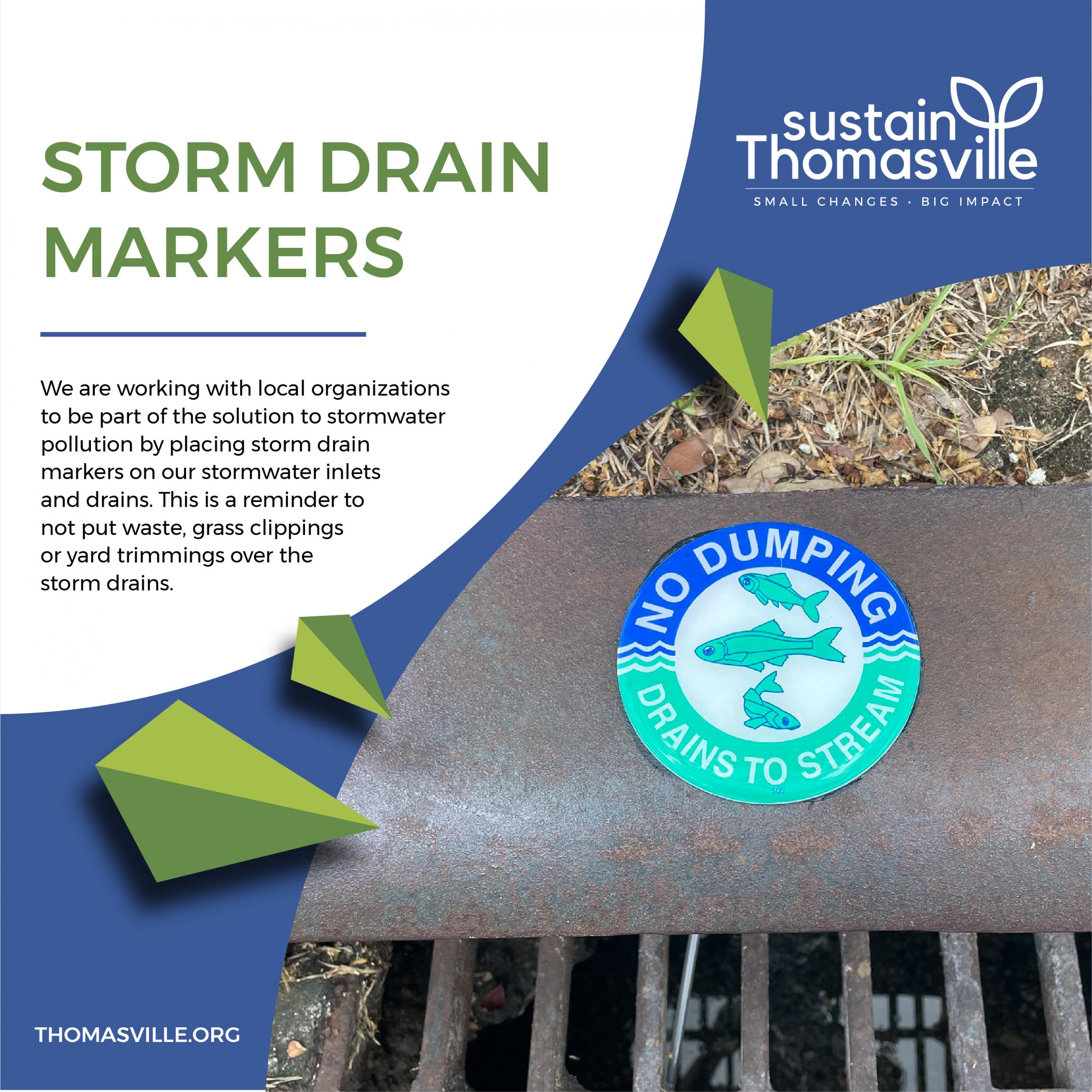 Storm Drain Markers
Storm drain markers serve as reminders to not dispose of trash or yard debris over the storm drains. Learn more here.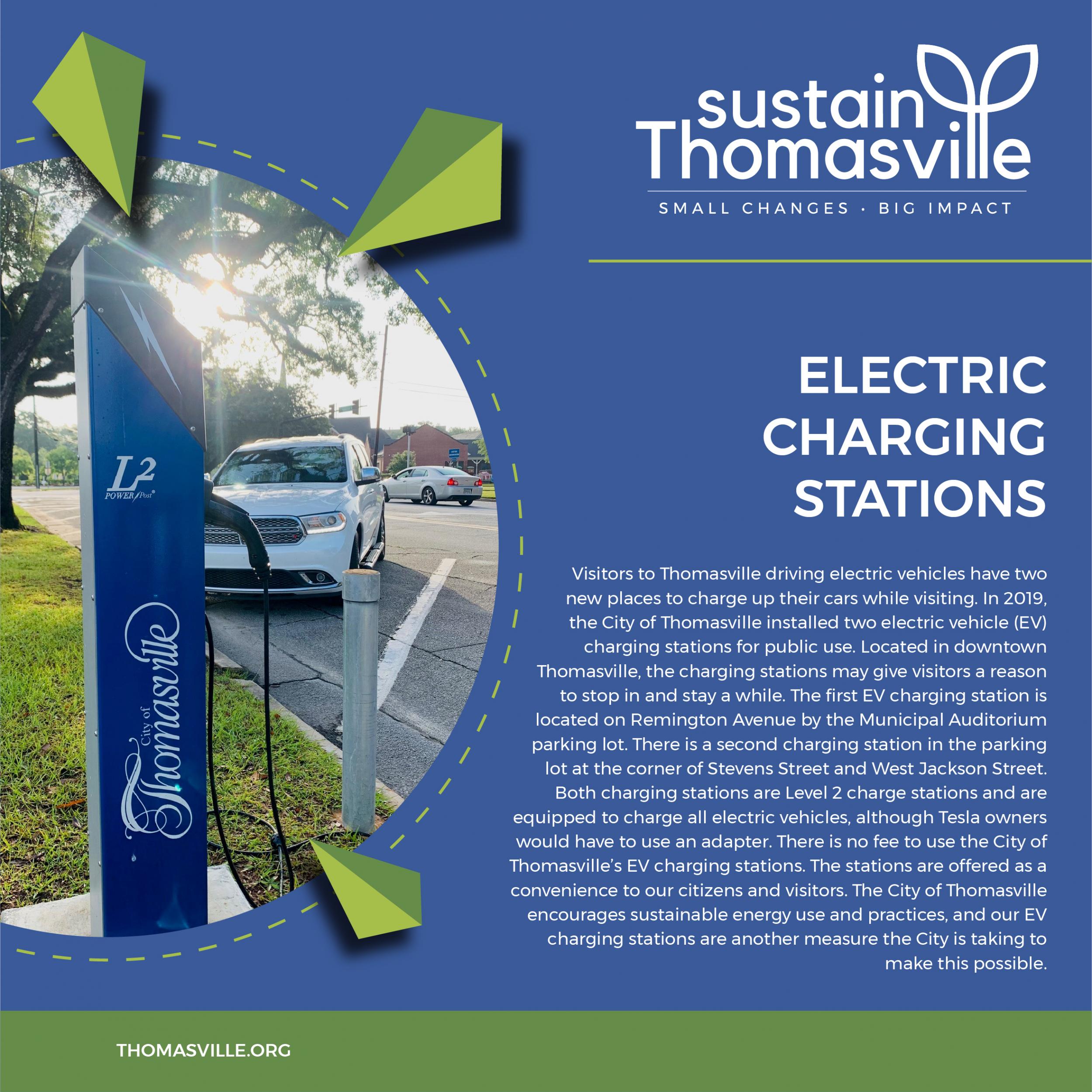 Electric Vehicle Charging Stations
Thomasville has two EV Charging Stations for public use at no charge, promoting sustainable energy use. Learn more here.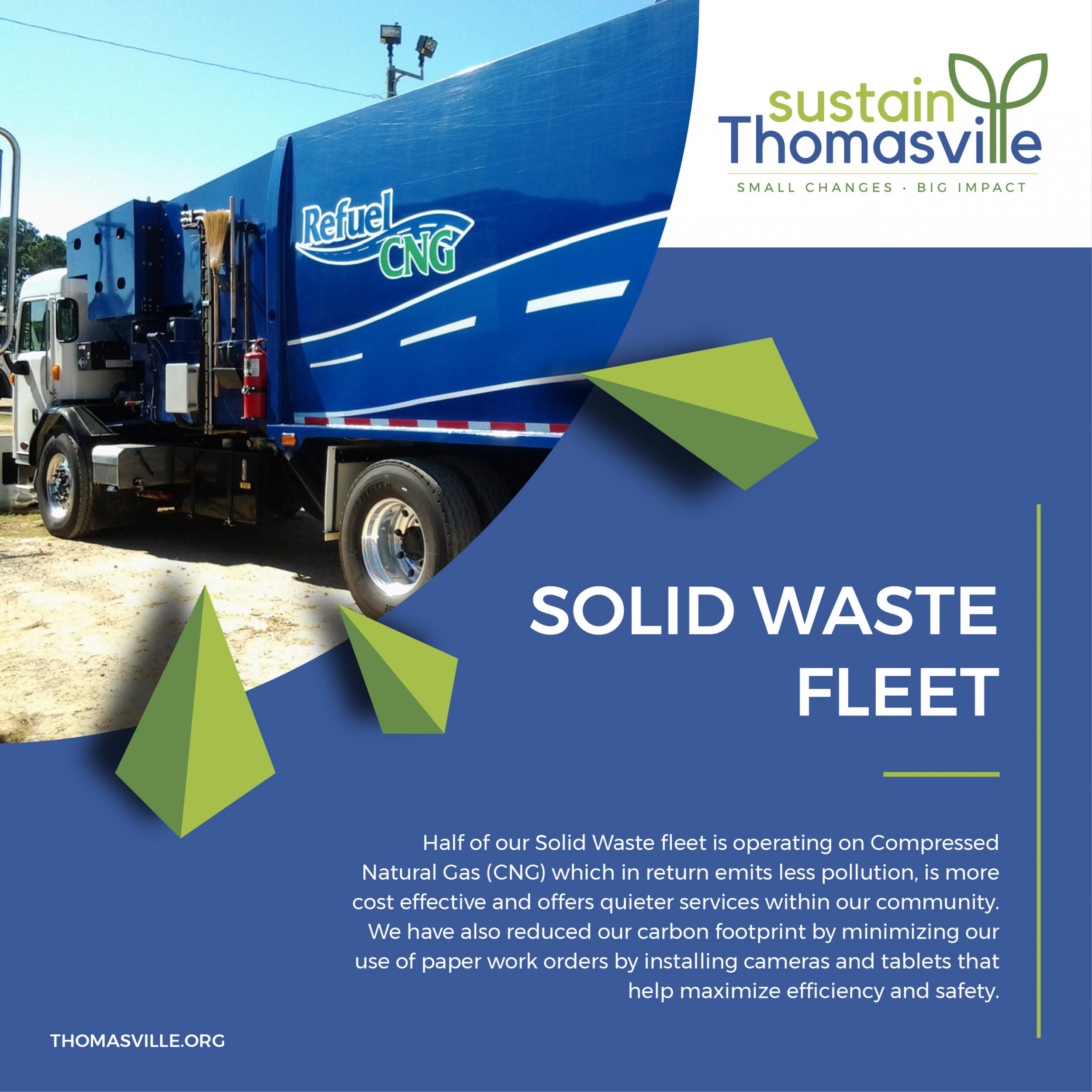 Compressed Natural Gas
Our Solid Waste fleet uses CNG, which emits less pollution and offers quieter services within our community.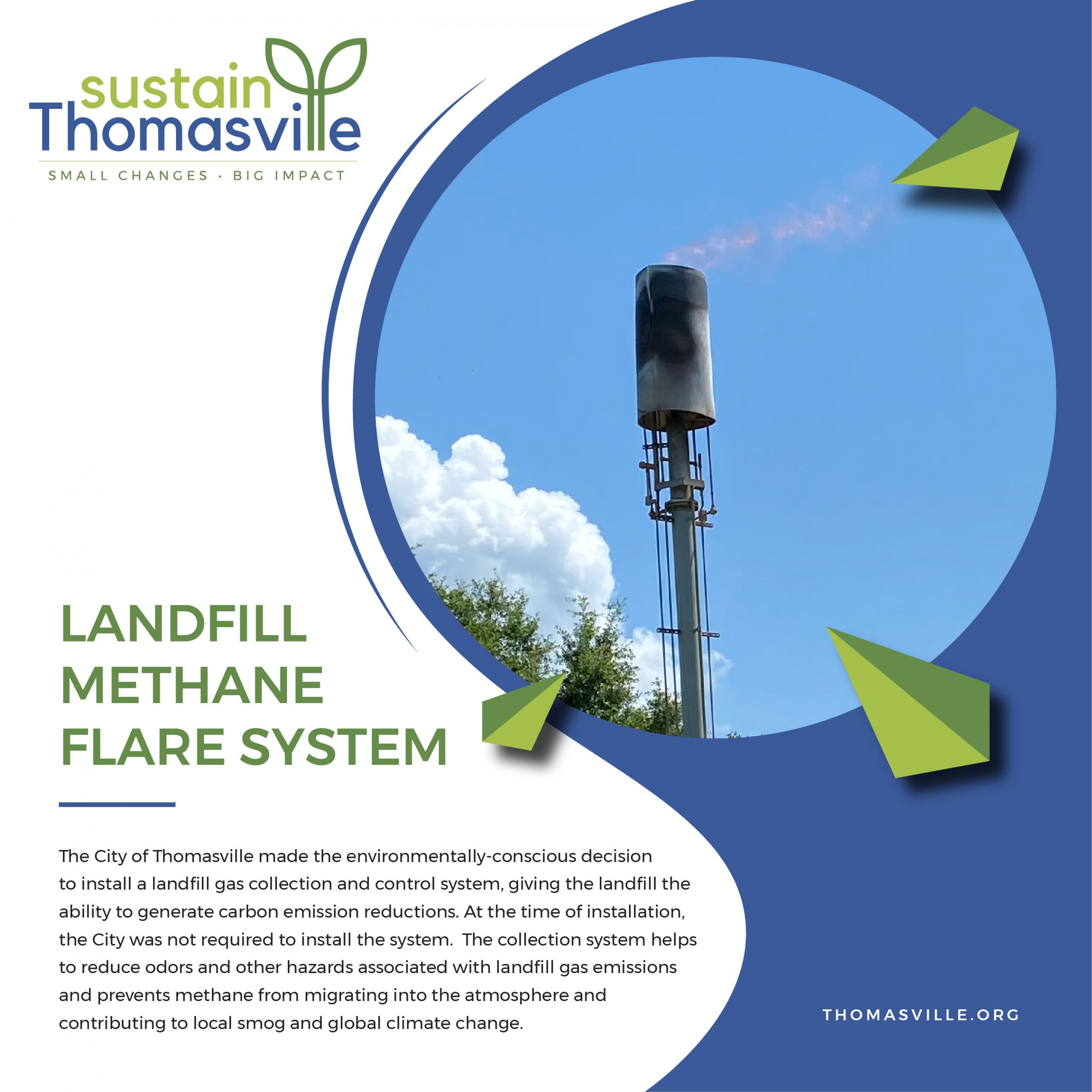 Methane Flare System
Our landfill gas collection and control system prevents methane from migrating into the atmosphere. Learn more here.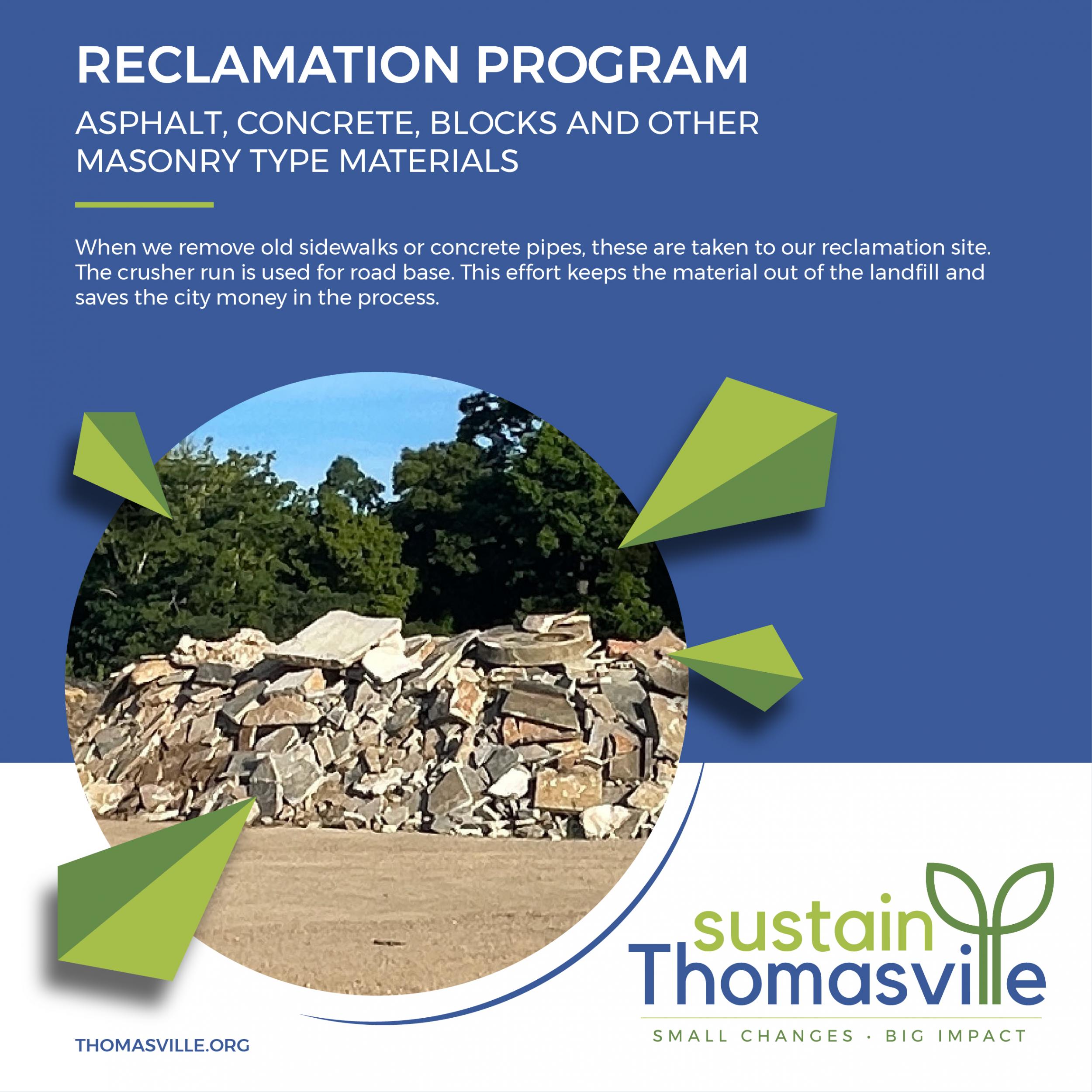 Reclamation Program
Old masonry-type materials are repurposed through a tub grinder to keep them out of our Landfill. Learn more here.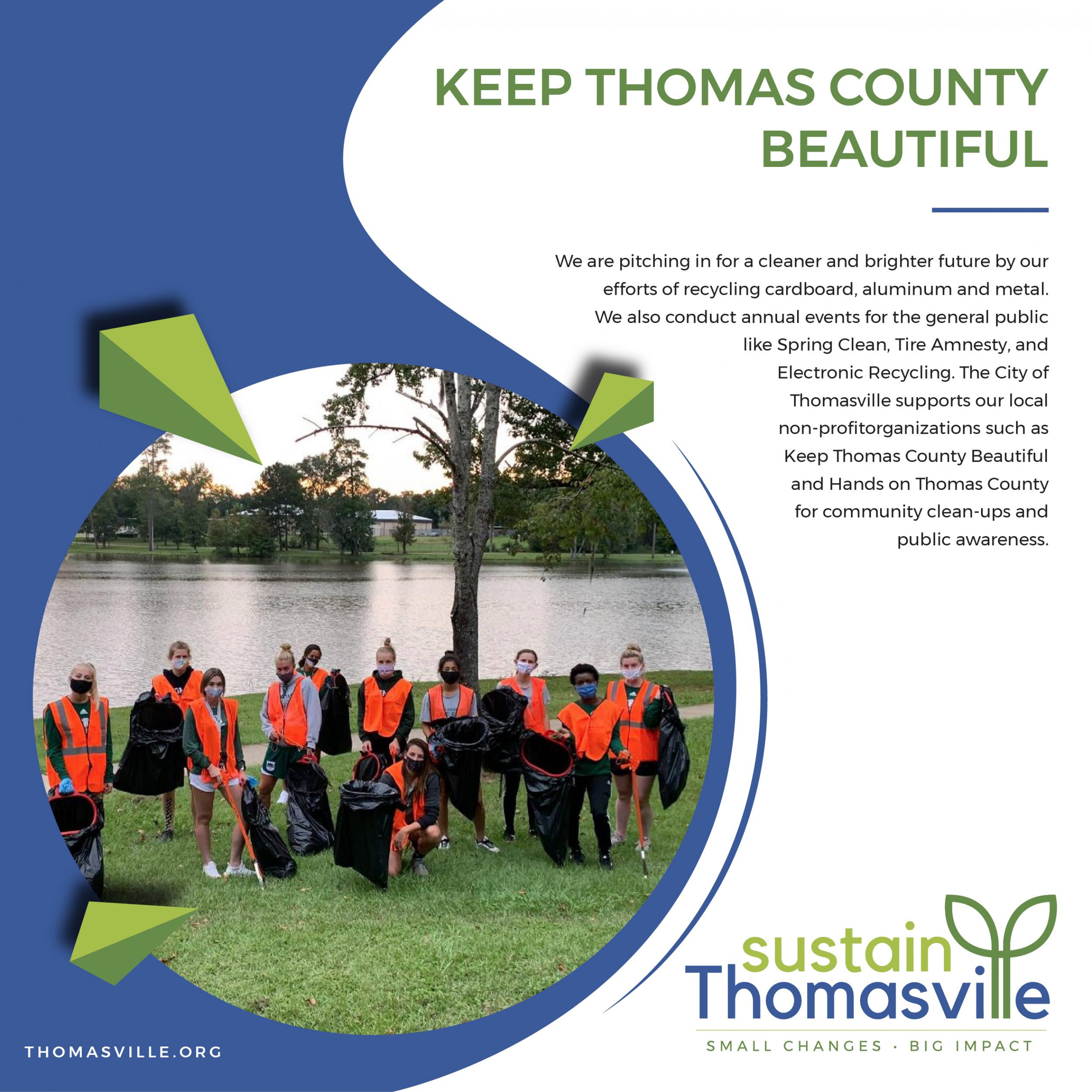 Community Partnerships
Partnerships with local organizations help us increase public awareness about our sustainability efforts. Learn more here.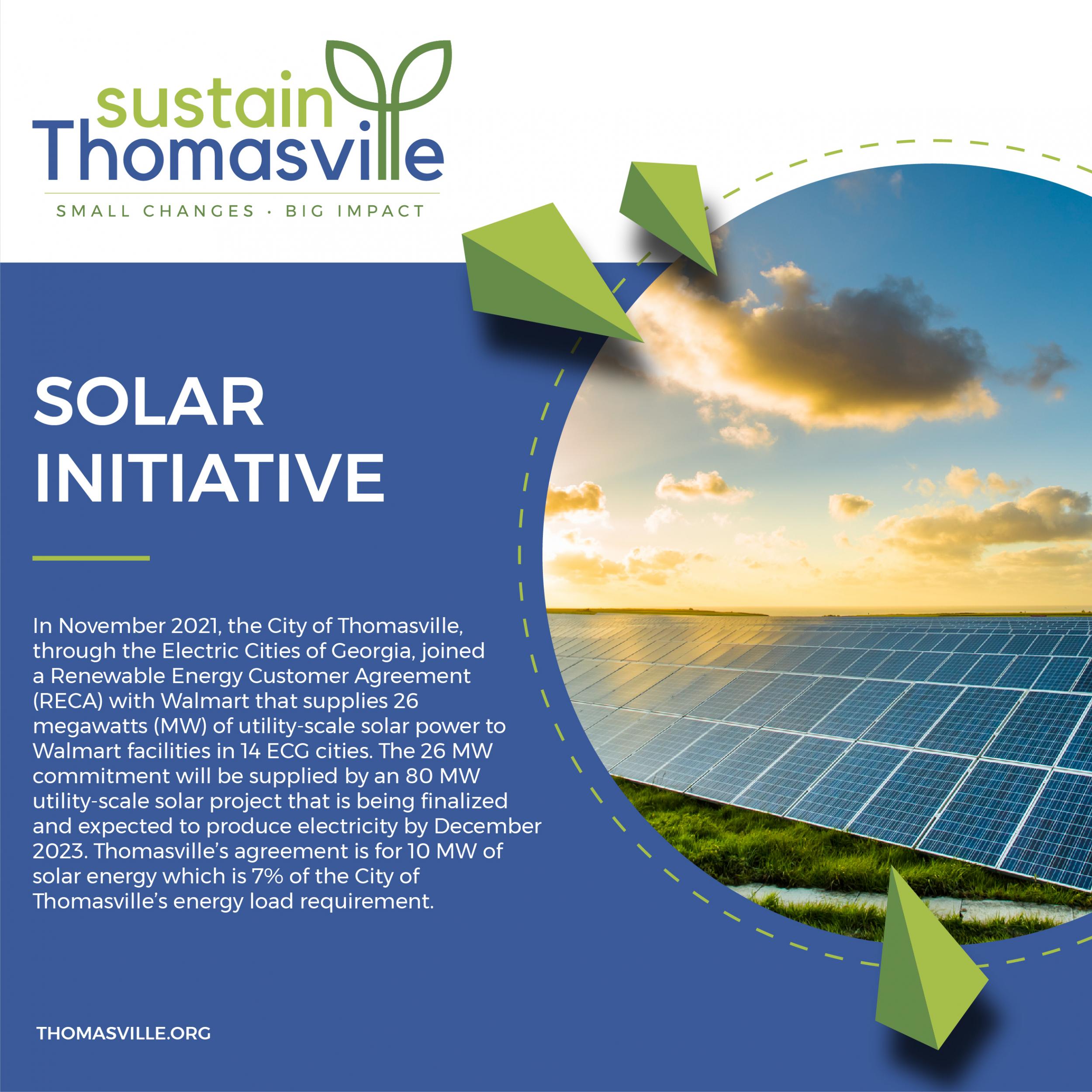 Solar Initiatives
Agreements and memberships with MEAG Power and Electric Cities of Georgia help diversify our energy sources. Learn more here.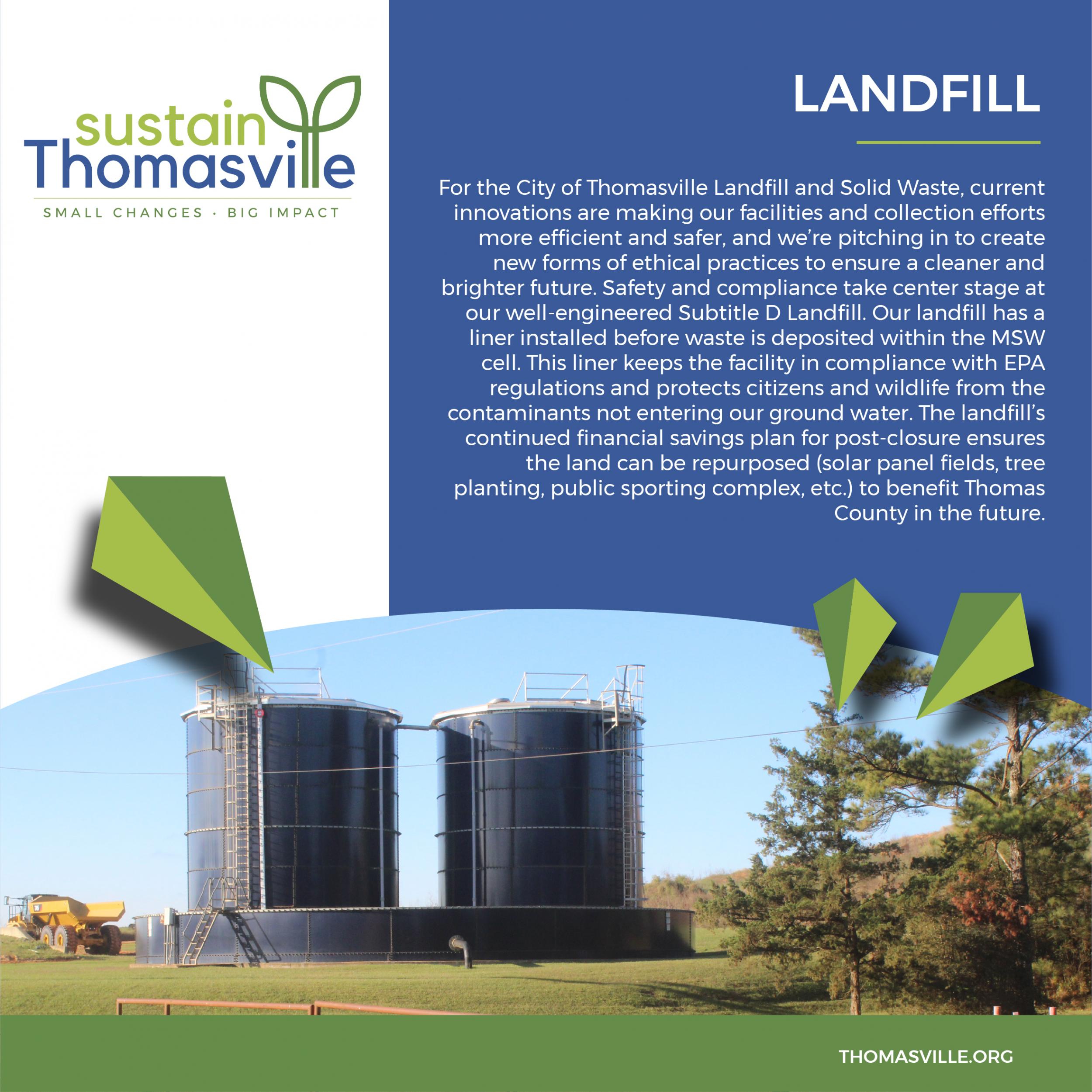 Landfill Innovations
The liner at our Landfill prevents contaminants from entering our ground water, protecting citizens and wildlife. Learn more here.