Sustain Thomasville
Small changes, big impact.
From solar initiatives to compressed natural gas, find out more about Sustain Thomasville, our sustainability program to reduce and improve Thomasville's footprint.
Over the next few months, we'll highlight some of the "green initiatives" we have in place to reduce our environmental impact and build a resilient, long lasting community. The campaign will include videos, social media posts, and customer tips, so keep checking back with us here or follow our Facebook page to learn more about the programs we have in place and what you can do to continue to protect our natural resources.
Sustainability Initiatives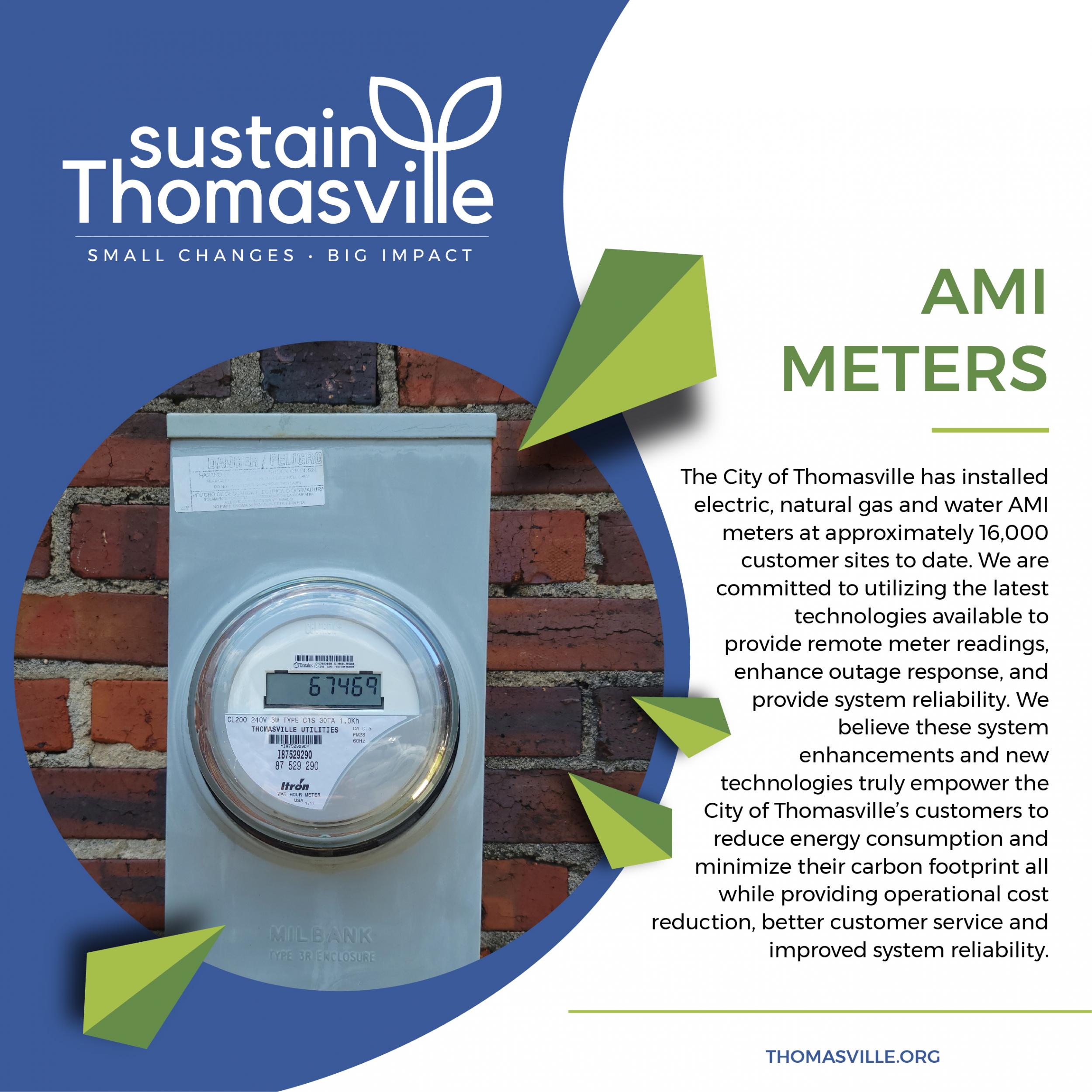 AMI Meters
Over 16,000 electric, natural gas, and water AMI meters have been installed at over 16,000 customer sites.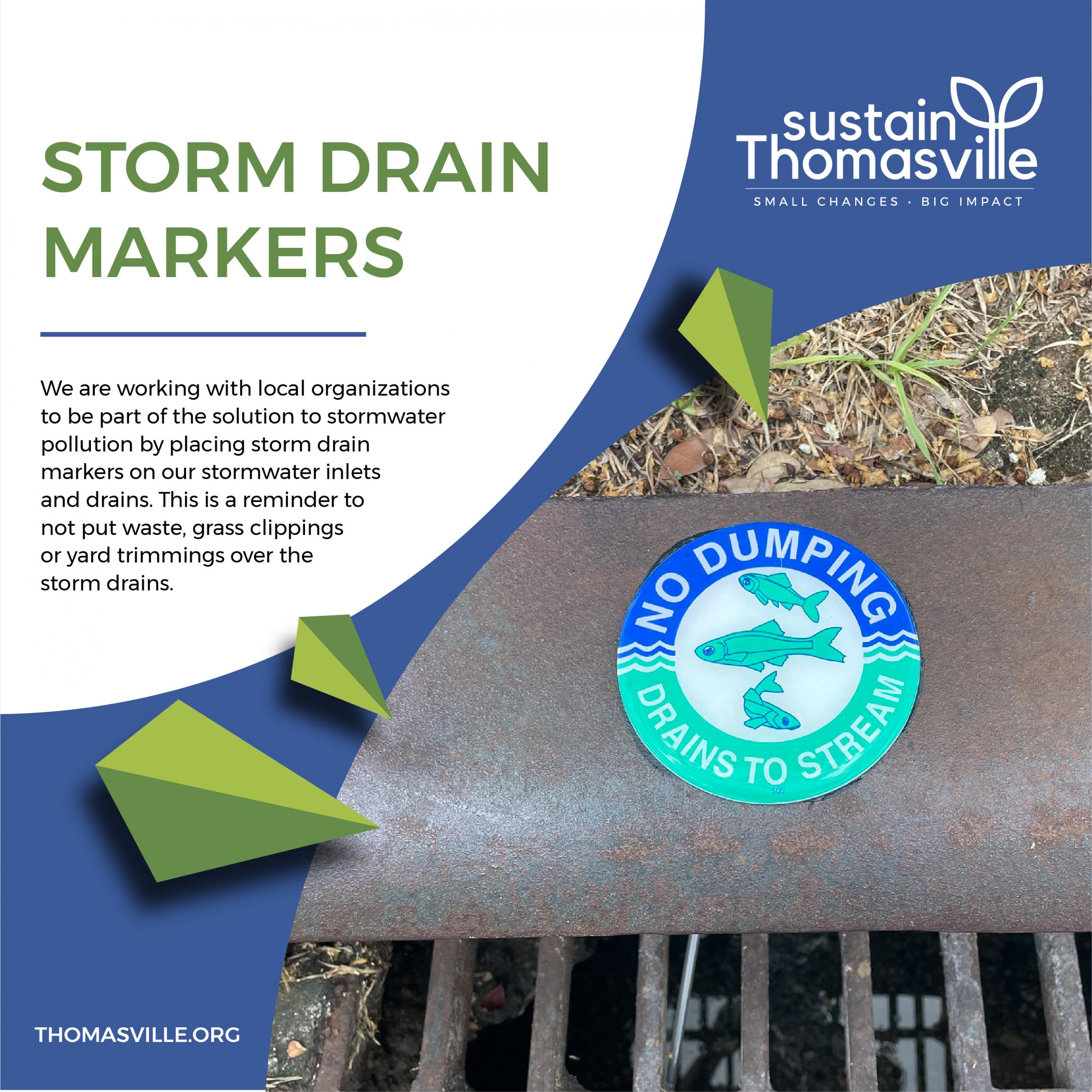 Storm Drain Markers
Storm drain markers serve as reminders to not dispose of trash or yard debris over the storm drains.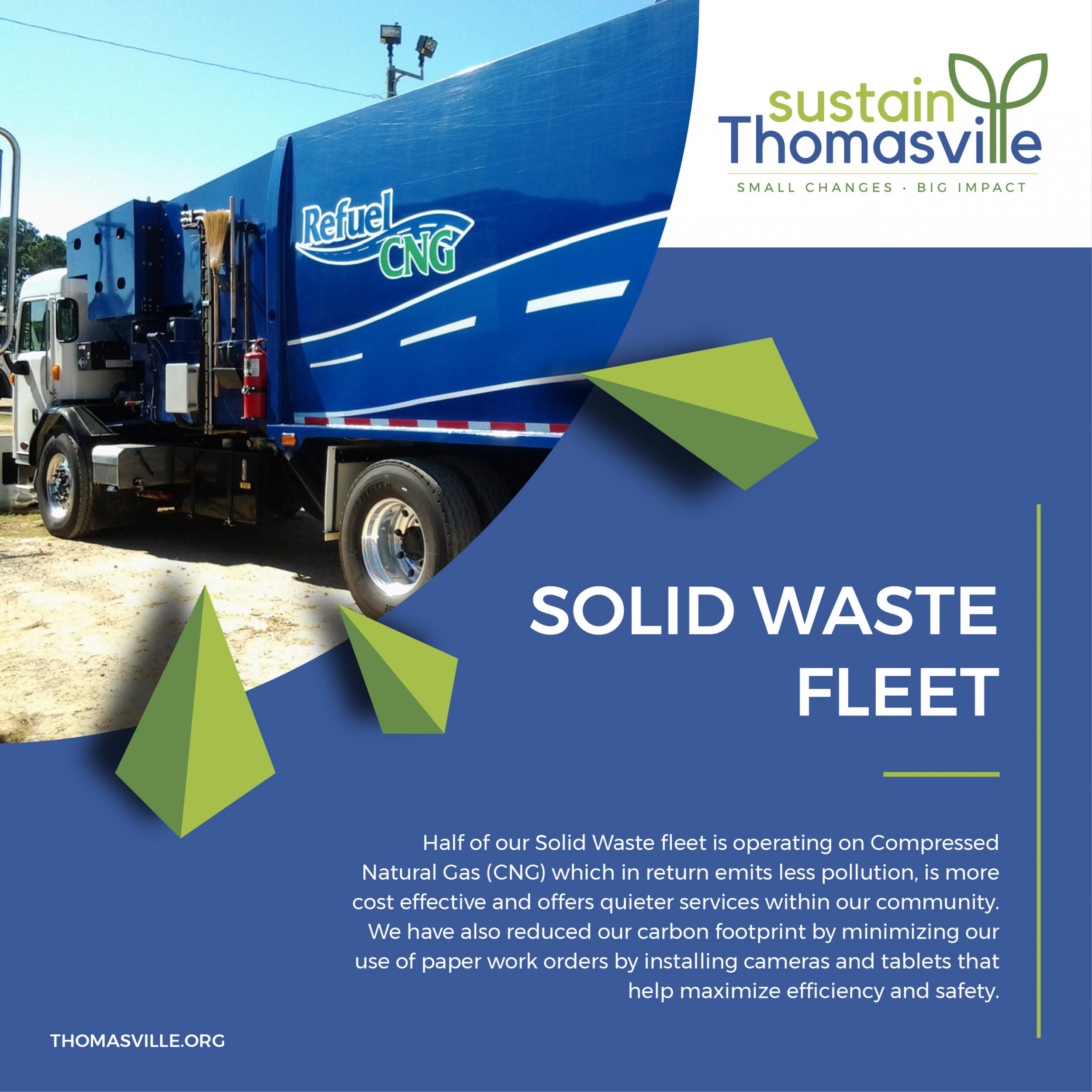 Compressed Natural Gas
Our Solid Waste fleet uses CNG, which emits less pollution and offers quieter services within our community.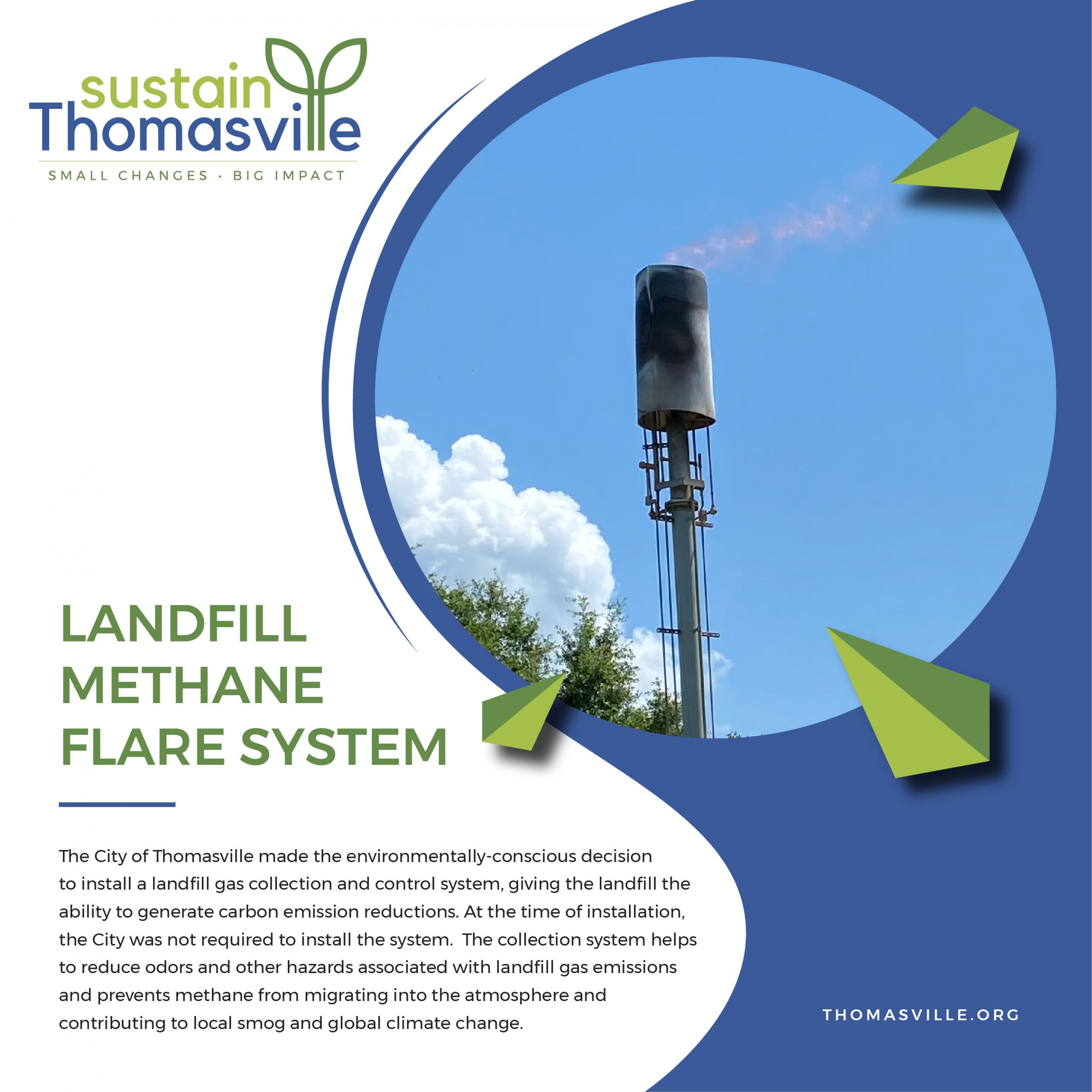 Methane Flare System
Our landfill gas collection and control system prevents methane from migrating into the atmosphere.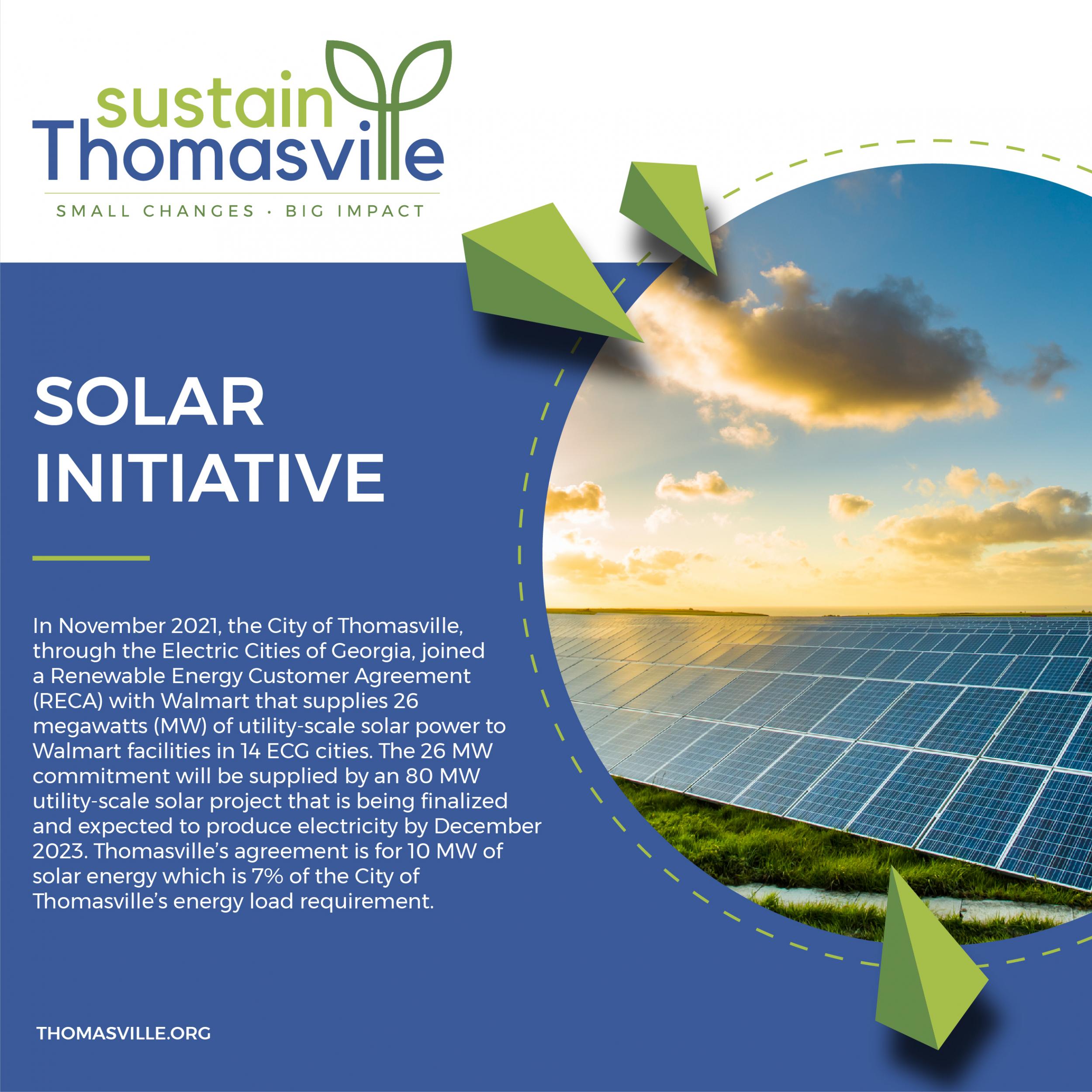 Solar Initiatives
Our joint Renewable Energy Customer Agreement through the Electric Cities of Georgia supplies solar power to Walmart facilities in 14 Georgia cities.