The City of Thomasville is proud to announce the release of its 2020 Water Consumer Confidence Report (CCR). This annual report highlights the City's accomplishments, infrastructure, and results of the Environmental Protection Agency's testing requirements for safe drinking water. The City has been producing the report for the community for over 20 years.
"The City of Thomasville is pleased to release the 2020 Water Consumer Confidence Report to our community," said Chris White, Executive Director of Public Utilities. "The report details our infrastructure and systems for the community to better understand regulations that must be met in order to ensure their tap water is safe to drink while highlighting the accomplishments of the past year."
Thomasville began participating in the Georgia Association for Water Professionals (GAWP) Award program in 2012. Since that time, the excellence of the City's water treatment staff has been recognized by the GAWP. Water systems must receive the Gold Level Recognition for five years before they are eligible to receive the Platinum Award. "In 2020, the City of Thomasville earned the Platinum Award status for the fourth consecutive year after previously receiving the Gold Level Recognition for five consecutive years." The prestigious award recognizes water facilities with 100 percent compliance with all Safe Drinking Water Act requirements. Less than 10 percent of the water systems in Georgia earn the Platinum Award.
"Clean and safe drinking water is not something to take for granted," said White. "We are thankful for the opportunity to provide quality water services to our citizens and businesses that meets or exceeds nationally accepted standards. Our teams work hard to ensure that our community can rely upon us to be one of the best water systems in the state."
Customers are encouraged to stay informed by reviewing the City of Thomasville's 2020 Consumer Confidence Water Report online at Thomasville.org or printed copies are available at the City Administration Building located at 111 Victoria Place.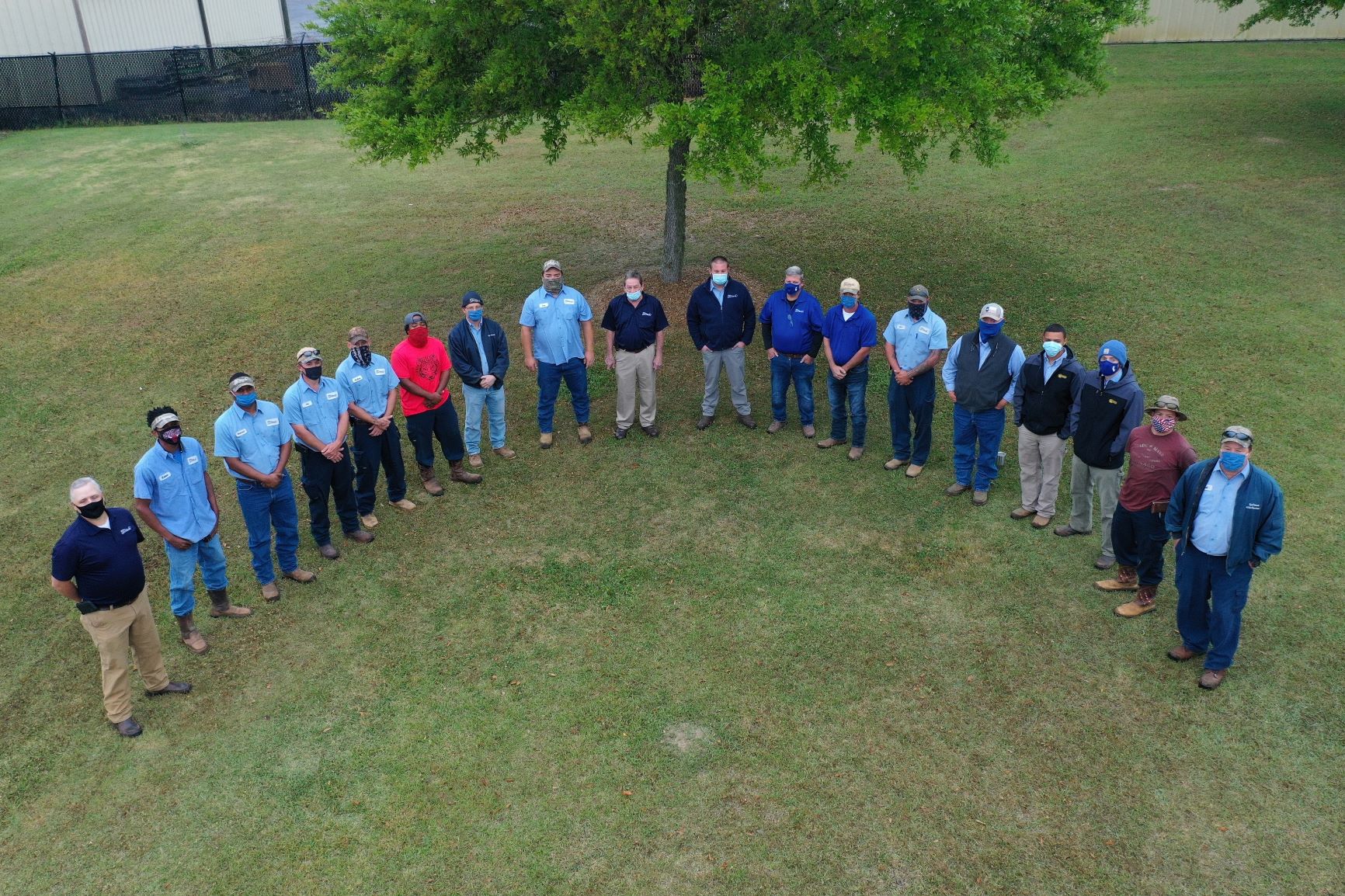 Pictured Above: Water Treatment Department Staff