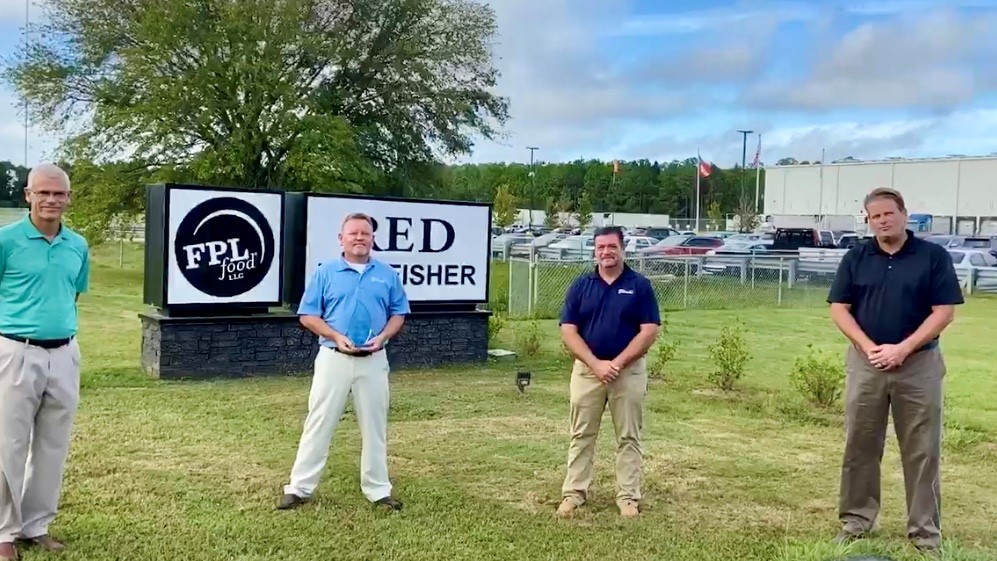 The City of Thomasville was recognized for Marketing Excellence by the Municipal Gas Authority of Georgia (MGAG) at an awards presentation held during the virtual Fall Regional Meeting on October 22nd. MGAG is the largest non-profit natural gas joint-action agency in the United States serving 80 members in Georgia, Alabama, Pennslyvania, and Florida. MGAG helps meet the gas needs of more than 240,000 customers in the four-state area.
"We are honored to be recognized by the Municipal Gas Authority of Georgia for our marketing efforts," said Chris Hayes, Director of Utility Operations. "This award is presented annually to municipally-owned natural gas systems served by MGAG for their unique marketing initiatives."
The Municipal Gas Authority of Georgia was formed in 1987 by an Act of the Georgia General Assembly to assist municipal Members who own and operate natural gas distribution systems. It provides a broad array of gas supply, marketing, and financial services which deliver significant benefits to its Members. Services include gas supply and storage management, supply and capacity planning, regulatory representation, industrial customer assistance, budget assistance, rate design, budget forecasting, marketing development, communications, project financing, risk management assistance, regulatory compliance, and training.
The City of Thomasville and the Natural Gas Department were recognized for their efforts in assisting FPL Foods to locate its 201,000 square foot, state-of-the-art fresh beef, and ground beef facility in Thomasville. "We provided FPL Foods with the necessary utility infrastructure for the Angus Beef packing facility," said Andy Goodwin, Business Development Manager. "The plant, which began operations in mid-2019, is one of our larger consumers of the City's natural gas service. The facility also added approximately 200 new jobs to the community."
"This recognition is the ultimate tribute to the collaborative effort that Team Thomasville provided to FPL Foods as they established themselves in Thomasville," said Hayes. "We are appreciative of this award that acknowledges the work of many to help bring this industry to our community."
For more information about the marketing award or the City of Thomasville Natural Gas Department, please call 227-7001 or visit www.thomasville.org.