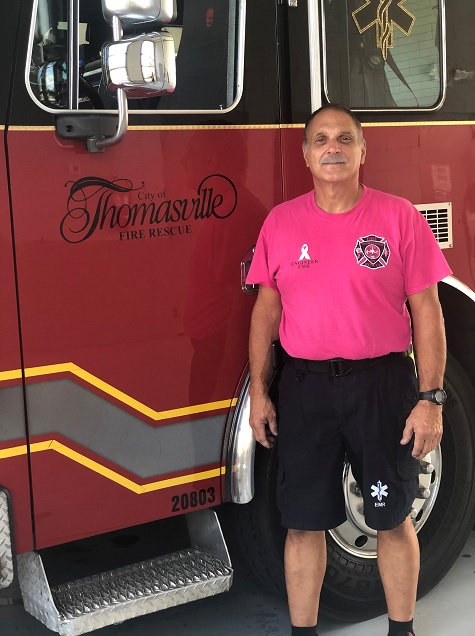 Thomasville Fire Rescue Engineer Randy Wood was recently recognized by the National Registry of Emergency Medical Technicians for achieving 20 consecutive years of National EMS Certification.
"Few EMS professionals hold the distinction of 20 consecutive years of certification," said Thomasville Fire Rescue Chief Chris Bowman, "In our organization, only one other fire professional holds this certification. It's an honor for Engineer Wood to have earned this recognition, and shows his loyalty to our organization and his commitment to the safety of our community."
Wood has been in the fire service since 1989, and employed with Thomasville Fire Rescue since 2005. He first achieved National EMS Certification in 1999, and has worked diligently ever since to maintain the certification. "I worked hard to initially earn EMS certification, so keeping up with the standards and changes is important to me," Wood said.
To maintain his status as a Nationally Registered EMS, Wood has completed, on a biennial basis, the most comprehensive recertification program for EMS professionals in America. "The recertification process is difficult, but important to me to provide the best in prehospital emergency medical care to my community," Wood said.
The National Registry of Emergency Management Technicians serves as the National EMS Certification organization by providing a valid, uniformed process to access the knowledge and skills required for competent practice by EMS professionals throughout their careers and by maintaining a registry of certification status.