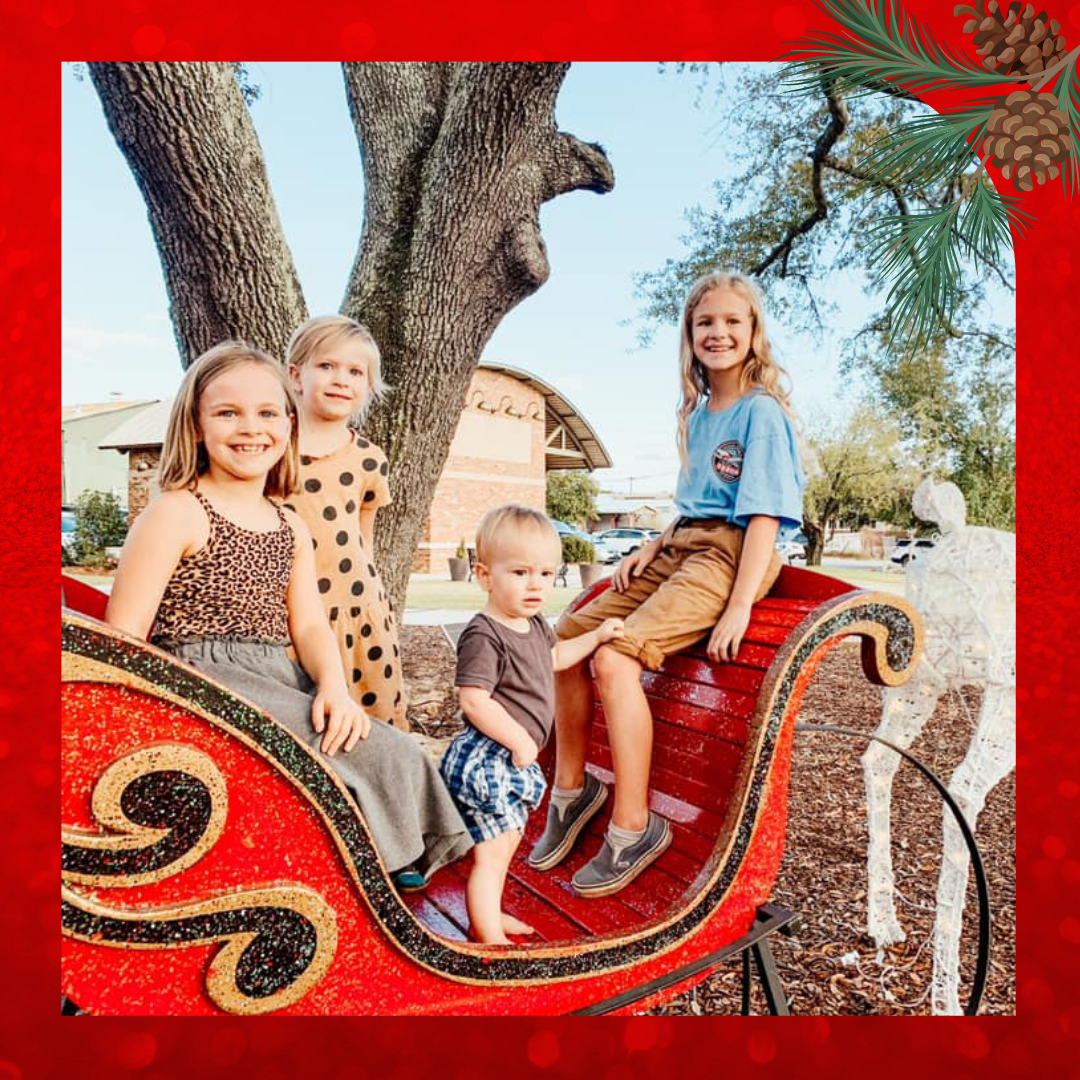 Downtown Thomasville is truly a special place during the holiday season. Twinkling lights, sparkling window displays, holiday wreaths, oversized photos ops, Holiday Open House, Sip & Shops, Victorian Christmas and so much more come together to make "Christmas in Thomasville" a magical and festive time with something for everyone. The Christmas in Thomasville season will begin with the Holiday Open House on Sunday, November 21st, and will run through Christmas.
"We invite you to join us for 'Christmas in Thomasville' when our beautiful historic Downtown feels like you've stepped into a Hallmark movie filled with holiday spirit and joy," said Madison Eaton, Special Events Coordinator. 'Christmas in Thomasville' began as a marketing slogan and has blossomed into a magical time of year for family and friends to shop, dine and celebrate the holiday season."
Downtown Thomasville's holiday season will kick off with the annual Holiday Open House scheduled for Sunday, November 21st from 1 p.m. – 5 p.m. "We invite guests to help us usher in the holiday season at the Holiday Open House," said Eaton. "Extended hours at our shops and restaurants provide a great opportunity to get a jump start on your holiday shopping list while enjoying live music, dining, food trucks, and opportunities to win Downtown Dollars. Grab your favorite beverage from a participating business to sip while you shop." Shoppers will have a chance to enter a drawing to win $100 in Downtown Dollar gift certificates for every $20 they spend during the Holiday Open House.
Eaton says that the holiday season will kick into full gear after Thanksgiving when the bricks of historic Downtown will welcome guests for events each weekend until Christmas. "On Thanksgiving weekend, our downtown shops and restaurants will welcome guests for Black Friday on November 26th and Small Business Saturday on November 27th," said Eaton. "Black Friday and Small Business Saturday are traditionally two of the largest shopping days of the year. The extended hours of our shops and restaurants make these great opportunities to shop and dine small to support local businesses!"
Sip & Shops have become cherished monthly events in Downtown Thomasville and Christmas in Thomasville will provide guests with ample opportunities to enjoy extended shopping and dining hours while strolling the entertainment-filled sidewalks with their favorite beverage from a participating restaurant. "The highlight of our Sip & Shops will be our First Friday on December 3rd which will include a tree lighting ceremony and a live concert at The Ritz Amphitheater," said Eaton. "Guests can enjoy extended shopping and dining hours during Sip & Shops each weekend in December. With sidewalk entertainment, photo opportunities, shopping, and dining, Sip & Shops are a must during the holiday season."
December 9th and 10th will see the return of one of Thomasville's most time-honored traditions when the historic bricks will be transformed to Thomasville's Victorian era for Victorian Christmas. "Carriage rides, visits with St. Nick, music, food vendors, live reindeer, entertainment, and so much more will be enjoyed during this true Victorian celebration," said Eaton. "Men, women, and children dressed in Victorian costumes along with restaurants and shops decorated for the holidays convert downtown into a special Victoria-era period from our past."
Christmas in Thomasville will feature a newcomer to the Thomasville holiday season when The Ritz Amphitheater will welcome families for an unforgettable Holiday Family Movie Night on Saturday, December 11th. "We are excited to welcome our family movie night to the schedule of events. Movie night will feature the movie 'Elf," said Eaton. "It will be a magical winter evening with families nestled around The Ritz Amphitheater on their favorite blankets while watching a modern holiday classic on the big-screen."
According to Eaton, Christmas in Thomasville will feature many other community events throughout the month of December. "This year will see the return of the YMCA's Thomasville Christmas Parade in Downtown Thomasville along with events hosted by Pebble Hill Plantation and Thomasville On stage & Company," said Eaton. "An abundance of memorable light displays are also available throughout Thomasville with 'Christmas in Lights' hosted by Flowers Foods and Christmas at the Lapham Patterson House. These holiday light exhibits are sure to provide memorable holiday twinkles in the eyes of guests and residents alike."
"Afternoons and evenings filled with memorable free events make Thomasville a truly special place during the holiday season," said Eaton. "Christmas in Thomasville is sure to provide our residents and guests with magical family holiday memories that will carry on for a lifetime."
For more information about Christmas in Thomasville, the Holiday Open House, and a complete listing of events, please visit downtownthomasville.com or call the Thomasville Visitors Center at 229-228-7977.