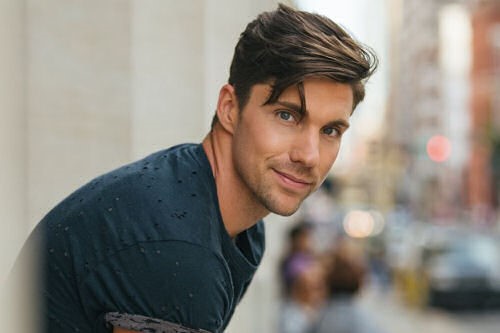 While the City of Thomasville's First Friday Sip and Strolls are on hold due to following COVID-19 guidelines for events, the show must go on - virtually! Tune in on Friday, August 7th at 8:00 p.m. to the Downtown Thomasville Facebook page to watch Nashville country artist John King perform a virtual concert.
As a native of Georgia, John King is no stranger to country music. He has numerous top hits on the radio such as "Easy" and "Try Saying Goodbye." Not only is he a singer and instrumentalist, he is also a songwriter that has paired with country star Randy Houser, as well as Hootie and the Blowfish and other artists to bring music from pen and paper to guitar and microphone.
"We are excited to have John King perform a virtual concert this Friday," says Madison Eaton, City of Thomasville Events Coordinator. "Having King on our Downtown Thomasville Facebook page allows our community to get to know the artist on a personal level while providing our First Friday audience a mini-concert during the pandemic."
John King's virtual concert video will be available to view on the City of Thomasville's Downtown Thomasville Facebook page at 8:00 p.m. August 7th in place of a traditional First Friday Sip & Stroll. Dine out or grab takeout from one of the many great restaurants and enjoy this mini-concert.
"While we are not able to host First Fridays right now due to Governor Kemp's Executive Order, we are happy to announce that most of our 2020 lineup has rescheduled for 2021, so you can still experience these amazing artists – including John King - next year," said Eaton. "We hope after watching his virtual concert, you will mark your calendar to attend his live performance at the Ritz Amphitheater during our June 2021 Fist Friday Sip and Stroll."
For more information about the virtual concert and event updates, visit www.thomasvillega.com or call the Thomasville Visitors Center at 229-228-7977.