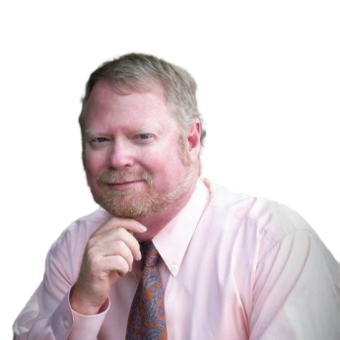 Marvin E. Golden, City of Thomasville Network Operations Director, retired on Friday, July 31st after 31 years of service to the City of Thomasville. He began his career with the City of Thomasville in 1989 as a Financial Services Computer Operations Technician and went on to become one of the lead architects in what would become CNSNext Internet service.
"The City took a chance on me in July of 1989 during a time when only a few computers were used for City operations," said Golden. "Even though I had vision problems that created some challenges for me, City staff never recognized my vision as a problem. I was frequently challenged to excel and broaden the use of technology not only for use by the City of Thomasville but for our customers as well. I was a quick learner and eager to accomplish whatever was asked of me."
Chris White, Executive Director of Public Utilities, worked with Golden for over 22 years and has seen the impact made by Golden. "I have witnessed first-hand how instrumental he has been in connecting the City to the world we live in today," said White. "From installing the City's first networked desktop computer in 1994 to launching South Georgia's largest dial-up network, Rose.Net, in 1996, to designing one of the largest broadband municipally-owned networks in the nation. Marvin laid much of the technological foundation we stand on today."
Golden was first promoted in 1990 to Financial Services Computer Manager and again in 1994 to Information Technology Systems Programmer/Analyst. "In the mid-'90s, he was part of the team that retired the NCS 10000 system, moving all applications to the UNISYS A14 mainframe as part of a migration to implement the use of a TCP/IP network for user access, the very first IP network for the City," said White.
"In the early part of 1996, the Information Technology team was tasked by city leadership to provide better Internet access for Thomasville's business community. We were challenged to build a service provider network to connect the City of Thomasville to the Internet," said Golden. "With assistance from Cisco Systems Engineers, we developed a plan to start the foundation of a commercial fiber optic core network that would ultimately be complemented with dialup Internet connectivity."
By 1999, the customer count for dial-up would reach over 5,000 customers and the next level of services was needed. "Thus, began the story and birth of the CNSNext Community Service Network with the ultimate goal of implementing a multi-service telecommunications network for our Thomasville businesses and residential customers," said Golden.
Golden would continue his contributions to the City and in 2003 took on the title of Information Technology Systems Architect. During this time, he oversaw the expanded reach of the network, growing over 700 miles to include Cairo, Camilla, and Moultrie. The network would also bring fiber connectivity to area schools, hospitals, fire, police, emergency services, cities, and counties while providing fiber for small and large business solutions.
In 2013, Golden was promoted to Network Operations Director where he assumed all management of the CNS Network Operations Center. "Through his leadership and management, the network engineers continued to extend the capabilities of the network," said White. "They eventually created a very robust and redundant fiber optic core network that utilizes state-of-the-art engines to connect customers to the Internet through our routers located in a globally connected telecom/data center in Atlanta, Georgia." Today, CNSNext supplies Internet data for 66 school sites, over 200 businesses, and over 19,000 residential customers in southwest Georgia.
"I would like to thank so many of my fellow teammates for always believing in me and never expecting any less from me than they would from anyone else," said Golden. "It was a privilege to work with so many amazingly talented and motivated people who work every day to exceed community expectations. I am proud and grateful to have been a part of creating some great things, none of which I did alone."
"The blood, sweat, and tears Marvin put into the City of Thomasville's infrastructure and eventually the regional CNSNext network is visible in our organization on a daily basis," said White. "He leaves an incredible legacy that we are most grateful for, and he will be truly missed on numerous fronts."