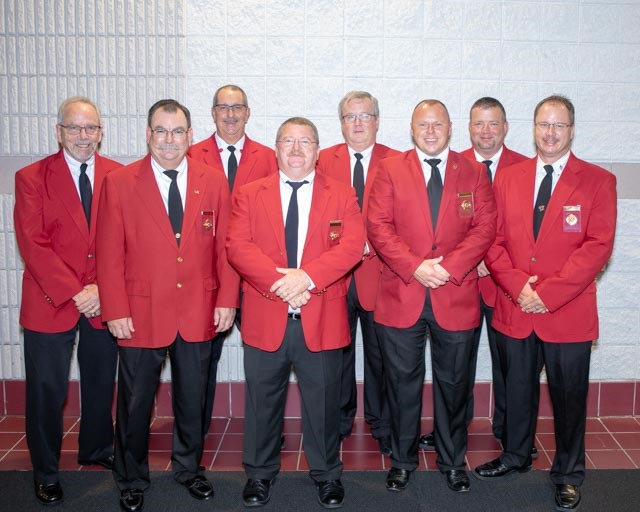 The Georgia State Firefighters Association (GSFA) has named the new Board of Directors who will oversee the affairs of the association, and one of Thomasville Fire Rescue's own was appointed to the new board. Craig Dukes, TFR's Chief of Training, was elected to serve as Director at Large of the eight-person board and will serve for a term of two years.
Dukes is excited to be named a member of GSFA's new board of directors. "Words do not express my appreciation for the opportunity to serve an organization that is as respected as the GSFA," he said. "I am very humbled, and I look forward to continuing the success of the association that is responsible for bringing both awareness and training opportunities throughout the state of Georgia."
Created in 1952, GSFA serves as the largest organization for firefighters in the State of Georgia with more than 3,500 members statewide. Its mission is to serve, promote, advocate and represent the interests of fire, rescue and emergency services throughout the state. Fire Chief Chris Bowman said that it is important that TFR maintain active involvement with the GSFA, as the association helps TFR with its mission to deliver the highest standards of service for the community
"It is critical for a successful fire service organization to have the networking and educational resources provided by the GSFA," said Bowman. "Chief Dukes helps to give our agency the direction needed to pursue professional training, certification and credentialing through proven performance indicators. I am proud of his appointment as the Director at Large, and I am sure he will add value to the GSFA Board of Directors."
GSFA board members were elected by the membership during the Georgia Fire Service Conference held August 14 – 18 in Dalton, Georgia. GSFA board members guide the work of the association by planning conferences and other continuing education opportunities, keeping firefighters informed on state legislation that can impact their line of work, providing a communications network to share information about fire services throughout the state and improving and developing new services for GSFA members.
Craig Dukes was sworn in as the Director at Large of the GSFA on August 17th during the Georgia Fire Service Conference.