The City of Thomasville's 2021 First Friday Sip and Shop series continues on Friday, May 7th with something special for local live music fans. For the first time since March of 2020, attendees sipping and shopping through the downtown event area will be treated to the sounds of rock and roll when 'The Top Shelf Band' takes the stage of the Ritz Amphitheater with a live concert.
"We are excited about the return of live concerts to the First Friday Sip and Shop series," said Madison Eaton, Special Events Coordinator. "As a result of Governor Kemp's latest executive orders easing some COVID-19 related gathering restrictions, we are thrilled to welcome back our popular live concerts to the Ritz Amphitheater. We know these popular outdoor concerts have been greatly missed by everyone who enjoys coming out to downtown Thomasville on the first Friday of each month."
From 6:00 p.m. - 8:00 p.m., stroll through beautiful downtown and enjoy an evening of sipping, shopping, and dining. "At 8:00 p.m., grab your favorite beer or wine from a participating downtown merchant and make your way down to the Ritz Amphitheater to enjoy the musical talents of 'The Top Shelf Band'," said Eaton. "This will be a great, family-friendly evening, whether you want to spend the night dancing to the beat or just enjoying the sounds from the comfort of your lawn chair in a safe, socially distanced atmosphere."
The 'Top Shelf Band' hails from Tallahassee, Florida, where they are widely acclaimed as one of the capital city's premier party bands. "We can't wait to welcome the award-winning 'Top Shelf Band' to the stage of the Ritz for our first live concert performance in over a year," said Eaton. "They are a one-of-a-kind music experience who will keep you dancing all night long with their wide variety of hits." For nearly four years, 'The Top Shelf Band' has been rocking crowds throughout the North Florida and South Georgia area with their versatile sounds of country, R&B, hip hop, and pop music.
"These events are a fun way for guests to continue shopping and supporting our small local businesses in a healthy, safe, and socially distanced fashion," said Eaton. "The extended shopping and dining hours offered by our participating merchants provide an opportunity for our community to enjoy all that downtown has to offer."
Eaton says that all City sponsored events will continue to follow the CDC guidelines for public health and the recommendations of the latest Executive Orders from the Governor for outdoor gatherings. "While the Governor's new orders allow for larger gatherings, they still include strict guidance on social distancing and safety precautions that all of our events will follow," said Eaton. "Guests are encouraged to continue to practice safe social distancing and good hand hygiene while enjoying their visit to downtown. Handwashing stations are strategically located throughout the downtown area, and all public restrooms and outdoor seating areas are also regularly sanitized."
For more information about the First Friday Sip and Shop events, visit downtownthomasville.com or call the Thomasville Visitors Center at 229-228-7977.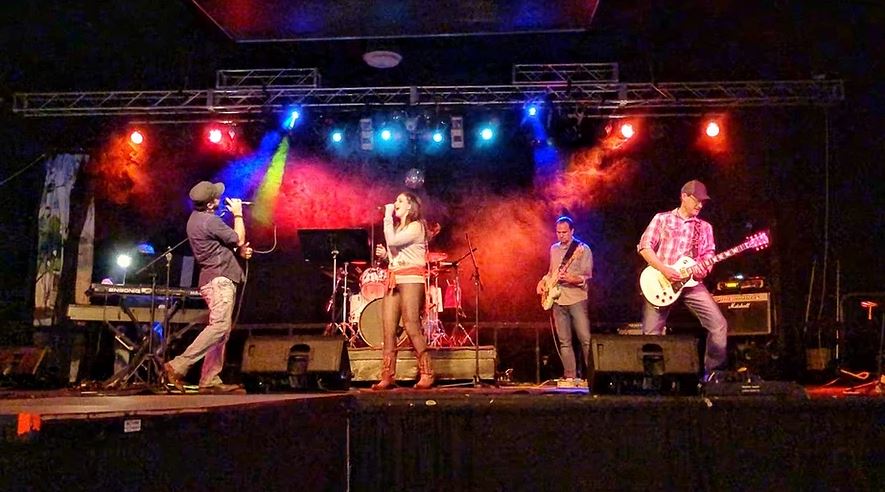 Pictured Above: The Top Shelf Band