The City of Thomasville has partnered with WPAX Radio to launch a new initiative targeted at helping to provide additional information to customers and citizens. 'City of Thomasville Spotlight' is a new weekly radio show aimed at providing listeners with the latest news and happenings about the City of Thomasville. WPAX host Chris Hurst will visit weekly with City staff to discuss a variety of topics including City business, events, daily operations, and public safety. The show is scheduled to air Friday afternoons at 12:30 p.m. on WPAX 1240 AM Stereo and 103.7 FM beginning Friday, August 27th.
"Our communications team is excited to partner with WPAX to launch this important communications initiative," said Ricky Zambrano, Public Information Officer. "The purpose of the radio show is to provide our customers and residents with a new additional resource for important information from the City. We recognize that everyone is not on social media and may not have access to other communications outlets, so we view the radio show as another opportunity to reach out and engage with citizens."
According to Zambrano, the first episode will feature City Manager Alan Carson. "Chris (Hurst) will sit down with our City Manager to discuss topics such as the pandemic, his two and a half years on the job, and several other topics related to the City of Thomasville," said Zambrano.
"We are honored to have the opportunity to develop and provide our citizens with a new way to stay informed and connected with the City," said Zambrano. "The goal is to provide listeners with useful topics that cover all aspects of the organization while also providing them an opportunity to get to know members of Team Thomasville. We encourage the community to stay involved by tuning in each Friday."
For more information about City of Thomasville Spotlight, please visit Thomasville.org or call 229-227-7001.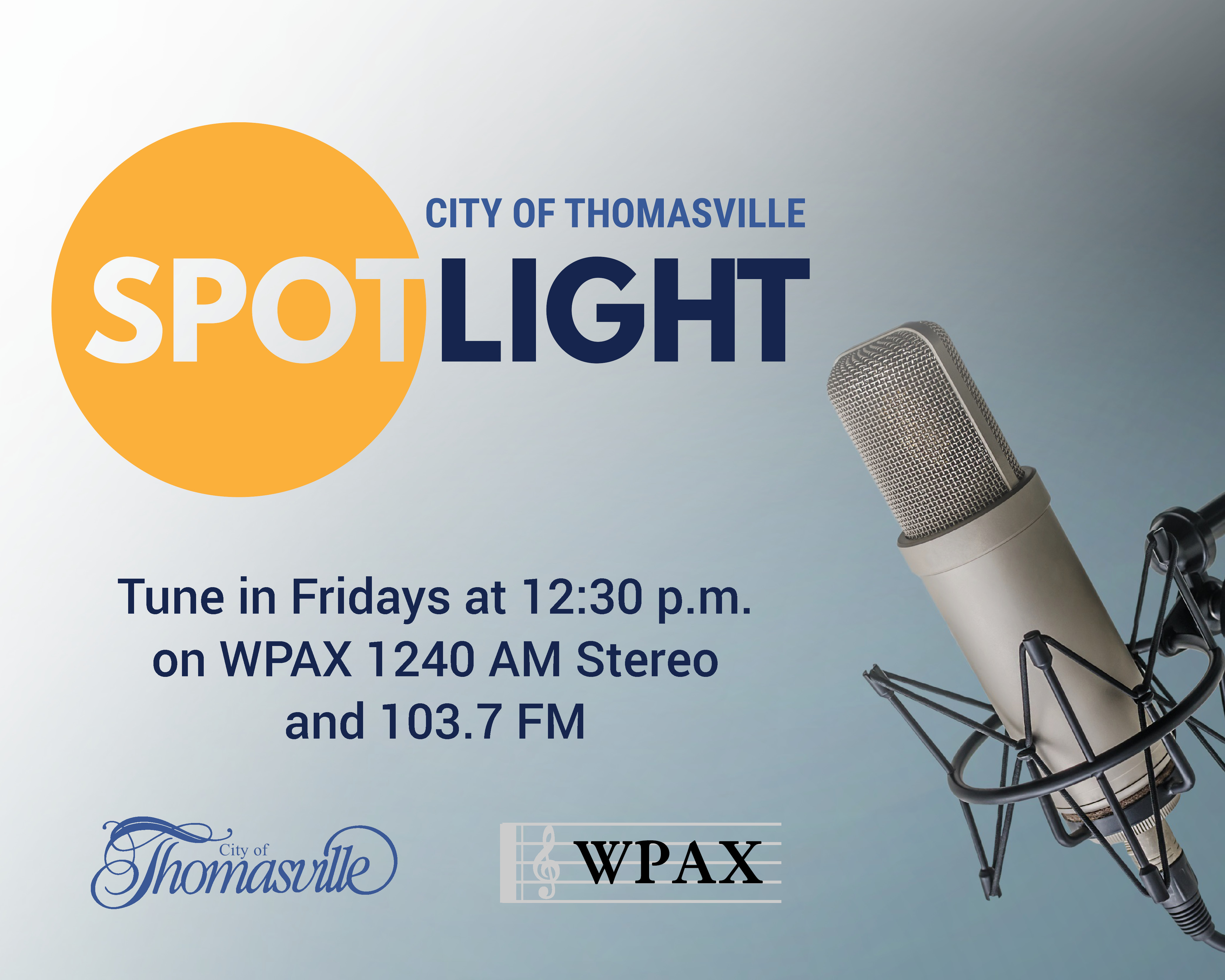 Pictured Above: City of Thomasville Spotlight logo